Clinton Elementary School student Jeremy Allen applies his STEAM skills using engineering blocks. East Feliciana Public Schools is committed to developing a high-quality, comprehensive continuum of STEAM learning for students at all grade levels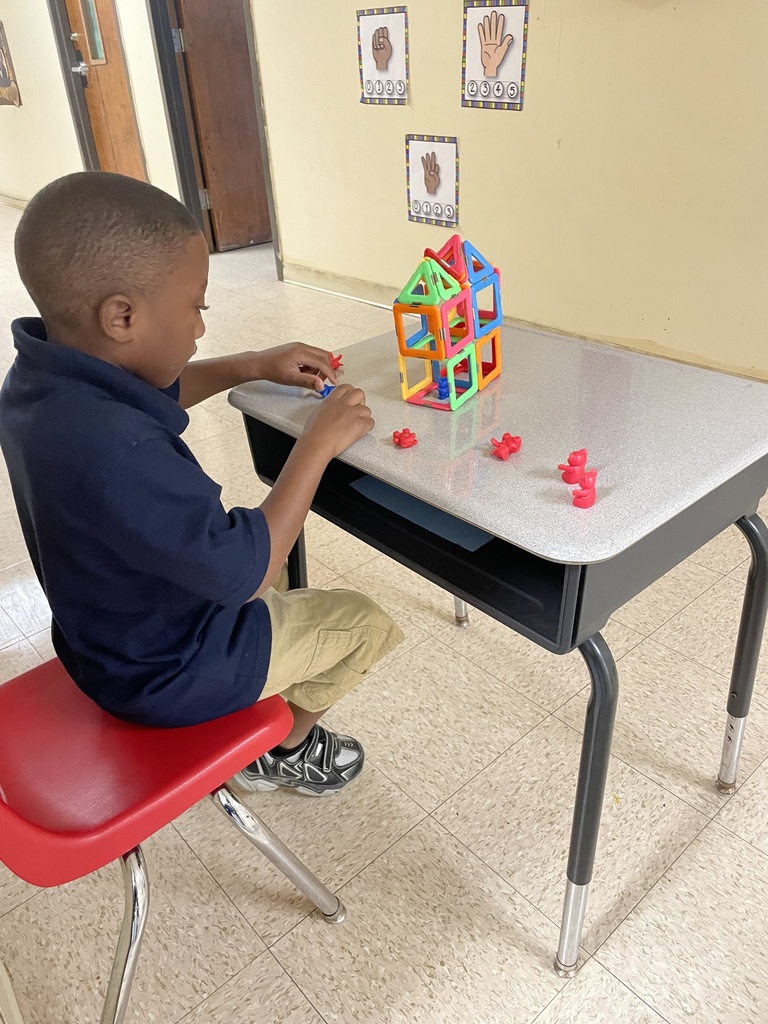 As part of the school's daily Morning Meeting, Jackson Elementary students earn recognition for their academic accomplishments. Serenity A, Serenity J, and Maria recently received Zearn Math Master awards for completing the most online Zearn lessons in 1st grade in a week! Providing individualized learning opportunities for students is a priority area of East Feliciana Public Schools' strategic plan.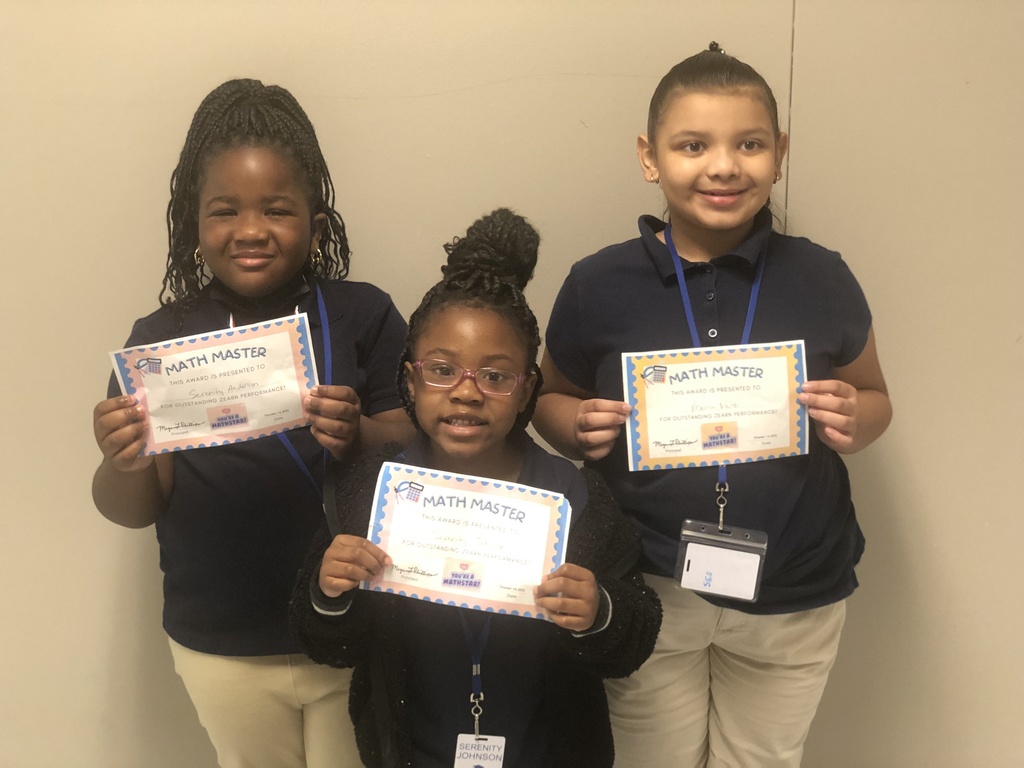 We'd like to take a moment to celebrate our East Feliciana Middle School football team and cheerleaders. The mighty EFMS Tigers finished their season with a 6-2 record and as runners up in the Louisiana Middle School League! Pictured here are our 8th grade team members.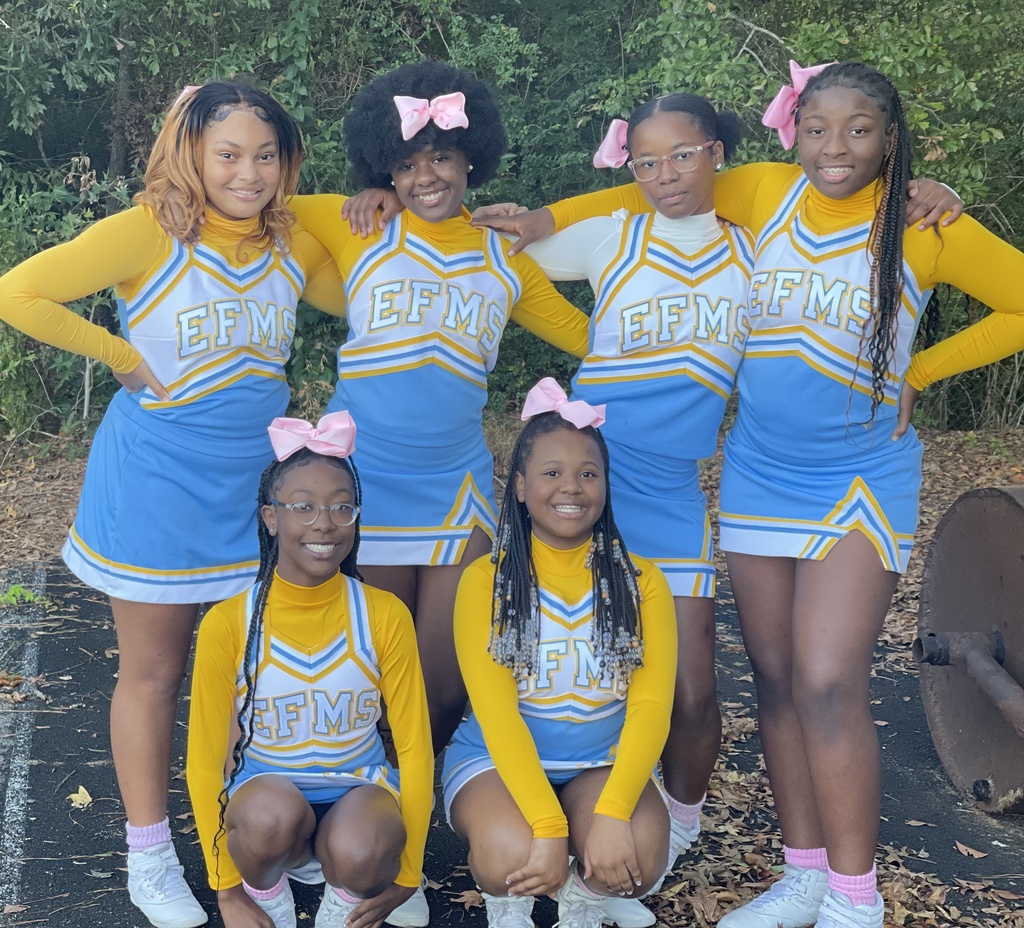 Graduates of East High, West High, Clinton High, Jackson High, and East Feliciana High were invited to remember there's no place like home and follow the yellow brick road to Tigerland for East Feliciana High School's 2022 Homecoming Week festivities. Coronation was held on Thursday, October 20 at the East Feliciana High School gymnasium with the following individuals named to the Royal Court: Miss and Mr. Freshman: Tamia McCray and Kerry Jenkins Miss and Mr. Sophomore: Jalaysia Whitfield and Robert Washington Miss and Mr. Junior: Maegan Davis and Tre'Lynn Jarrell Miss and Mr. Senior: Bricelyn Brooks and Nasir Loyell Miss and Mr. Football: Chynna King and Micah Hodges Miss and Mr. EFHS: Patrionna Miller and Chandler Wilson Miss EFHS reigned over the Homecoming Parade in Jackson the morning of Friday, October 21 and was presented with her royal court prior to the East Feliciana High School Tigers' football game on Friday evening against Dunham.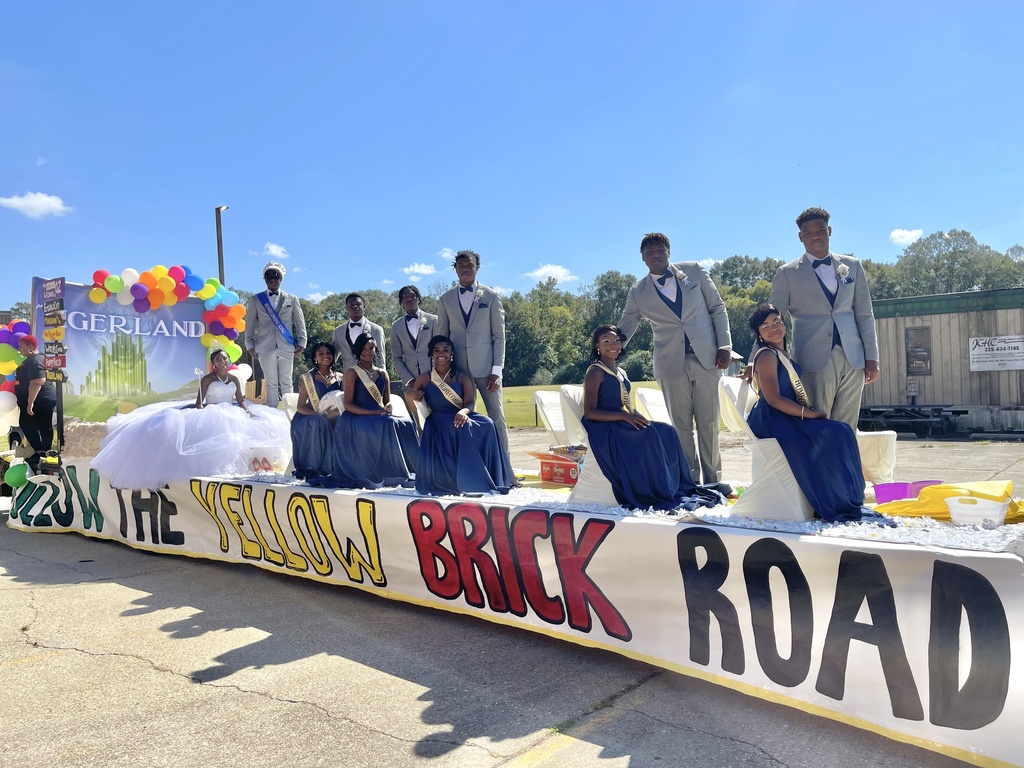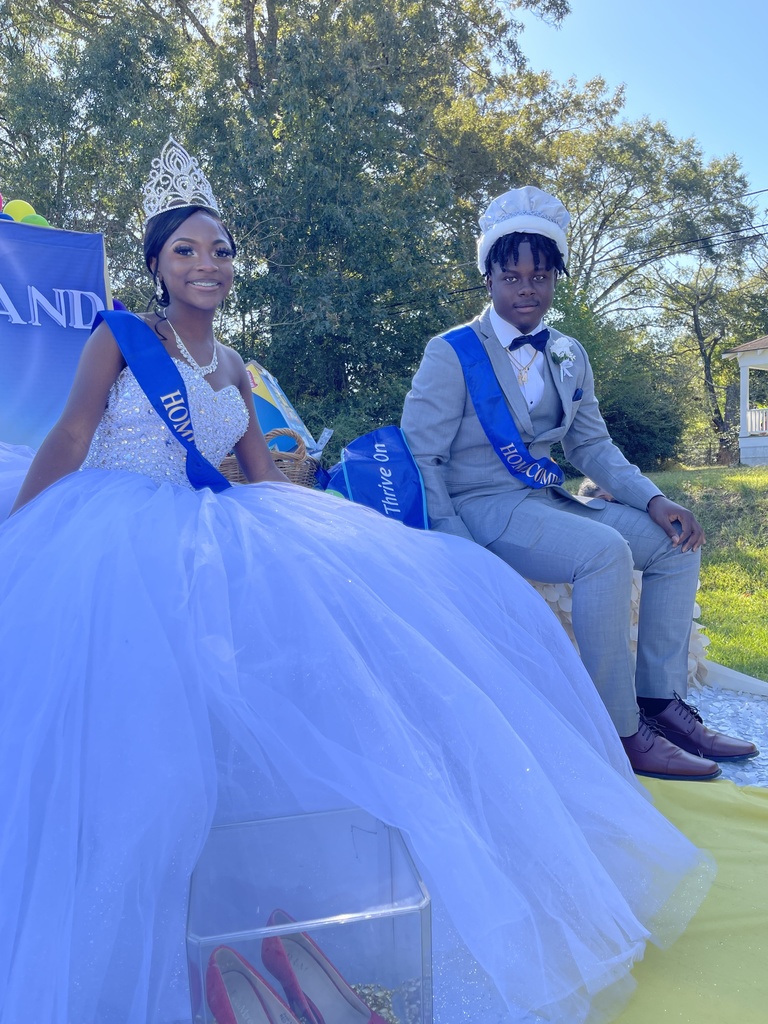 We've been joining @NASSP @NAESP & @AFSAUnion in honoring our principals all month long for National Principals Month! Learn more
www.principalsmonth.org
#ThankAPrincipal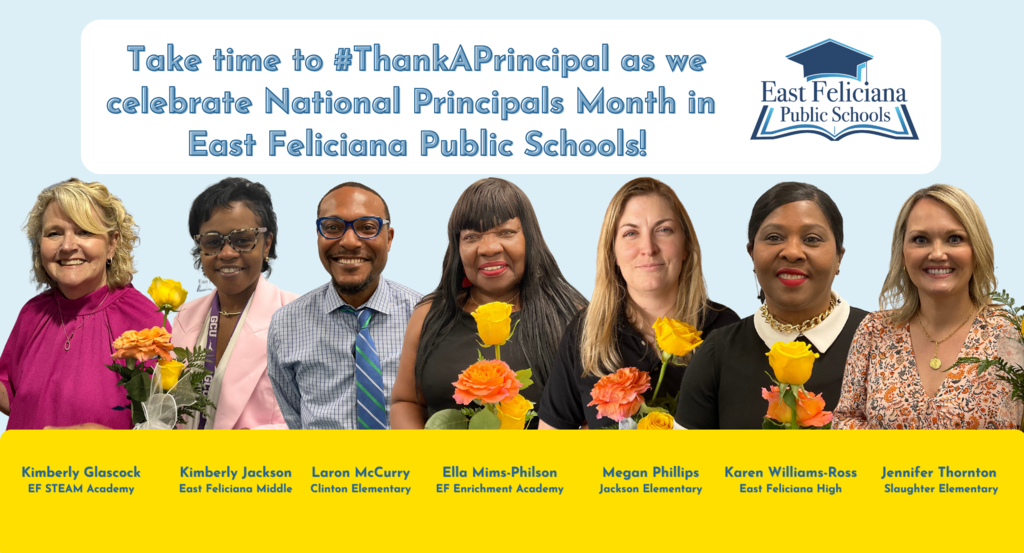 As we continue our spotlight on the 2022 Homecoming coronation season, we invite you to take a moment to celebrate Miss and Mr. EFMS and their royal court!
We are pleased to present Miss and Mr. Clinton Elementary School for the 2022 Homecoming season - there's no place like East Feliciana! See more photos at facebook.com/eastfelschools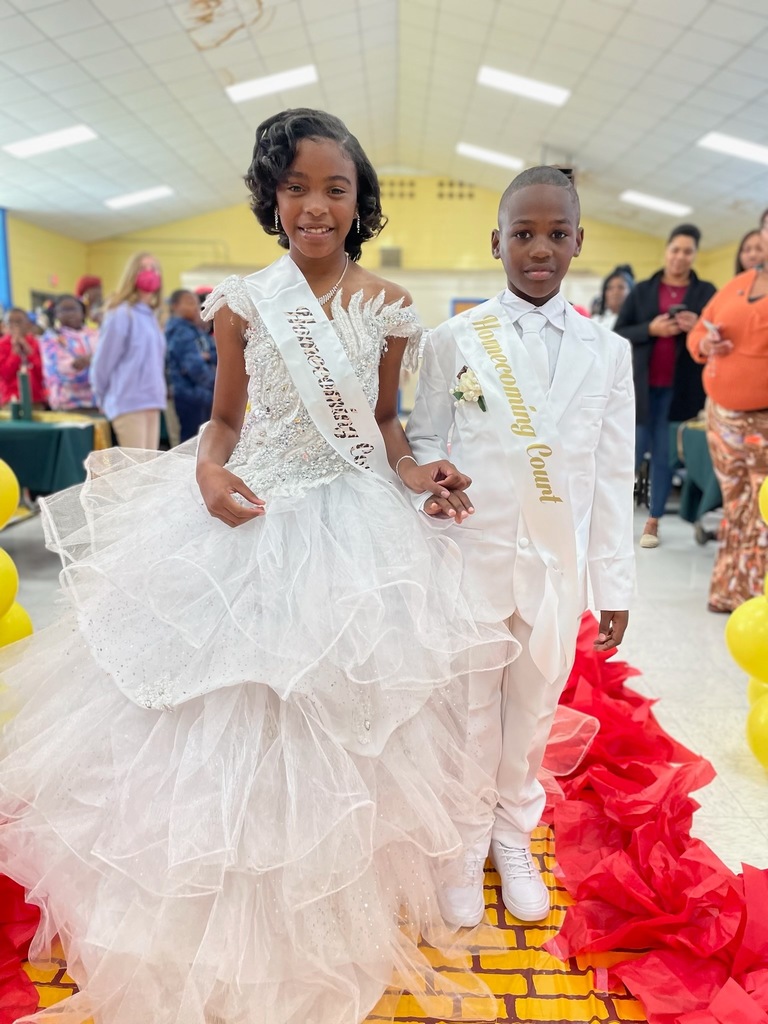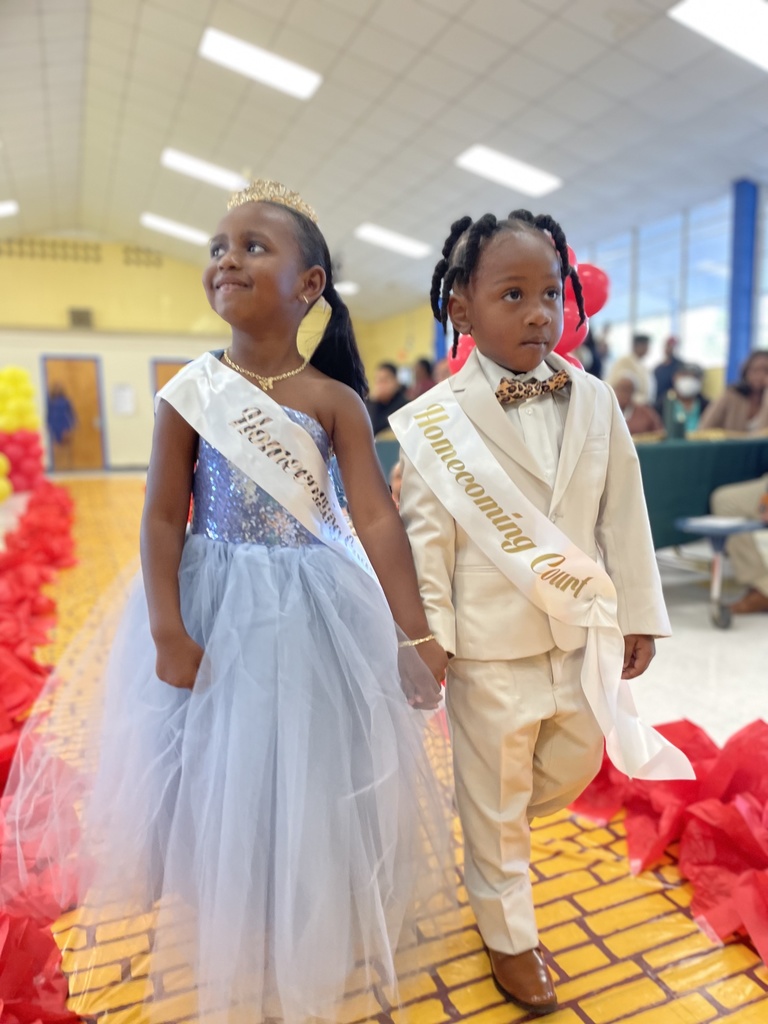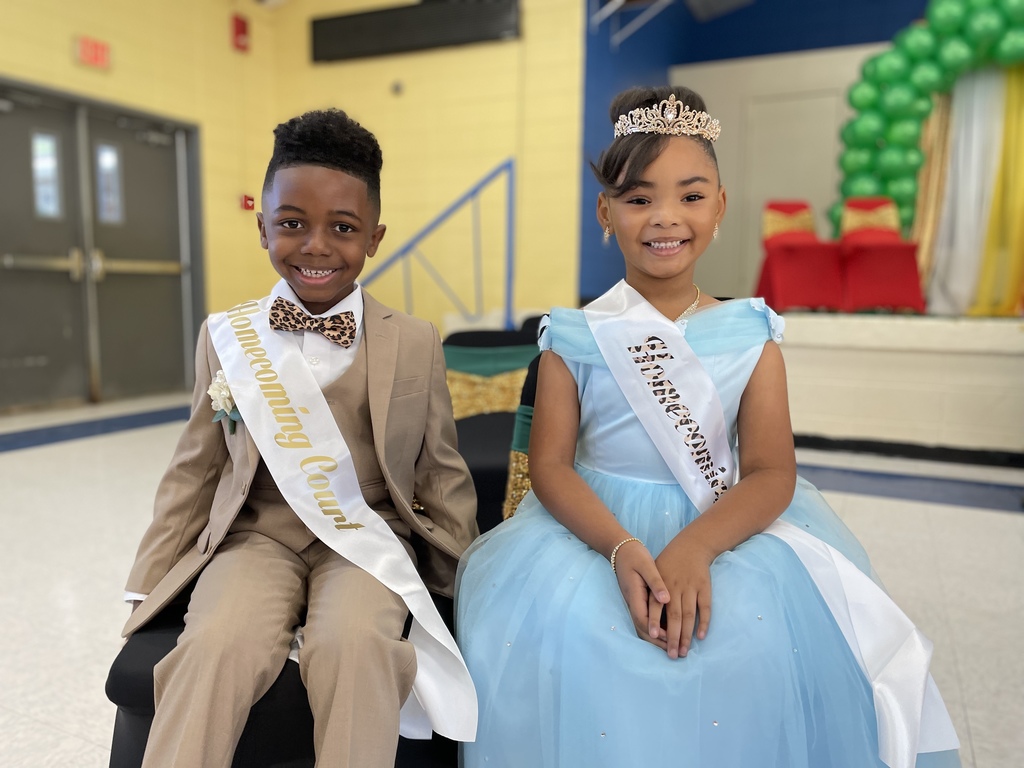 This year, students at East Feliciana High School have the opportunity to participate in Introduction to Engineering, an LSU STEM Pathways course. So far this year, they have been engaged in solving a variety of problem-based learning scenarios. These have included building a free standing tower using only index cards and a pair of scissors, constructing a catapult that could project a ping pong ball, and recreating a model using the engineering design process and specific group roles. This course is part of East Feliciana Public Schools' commitment to enhance advanced learning opportunities for students.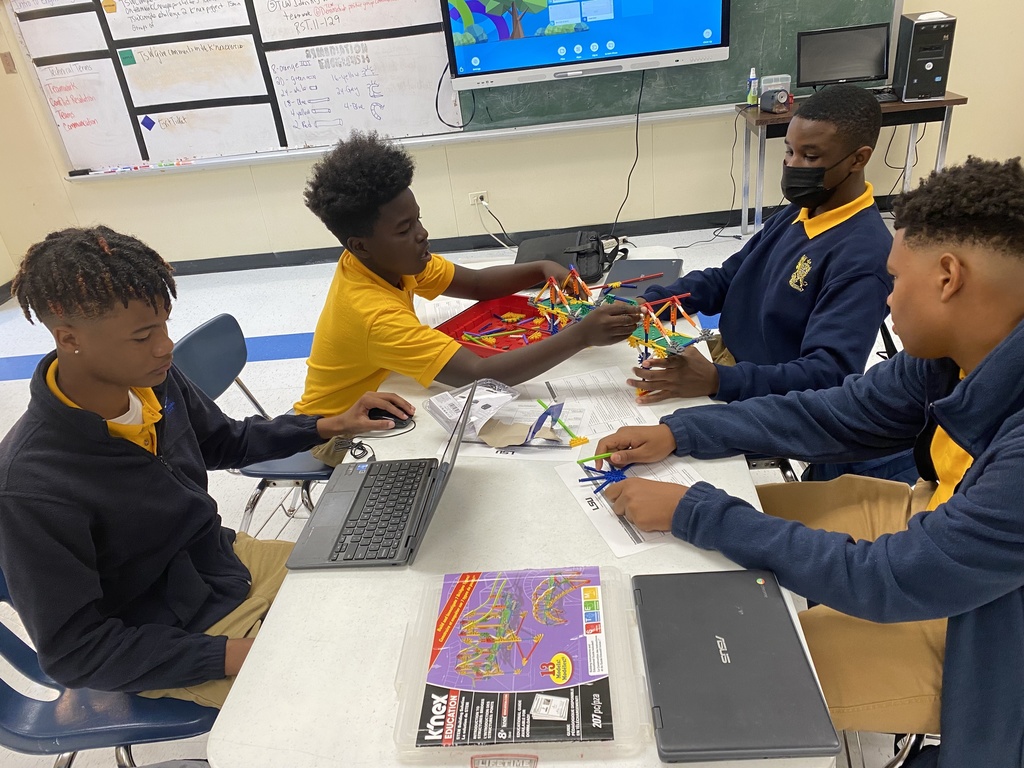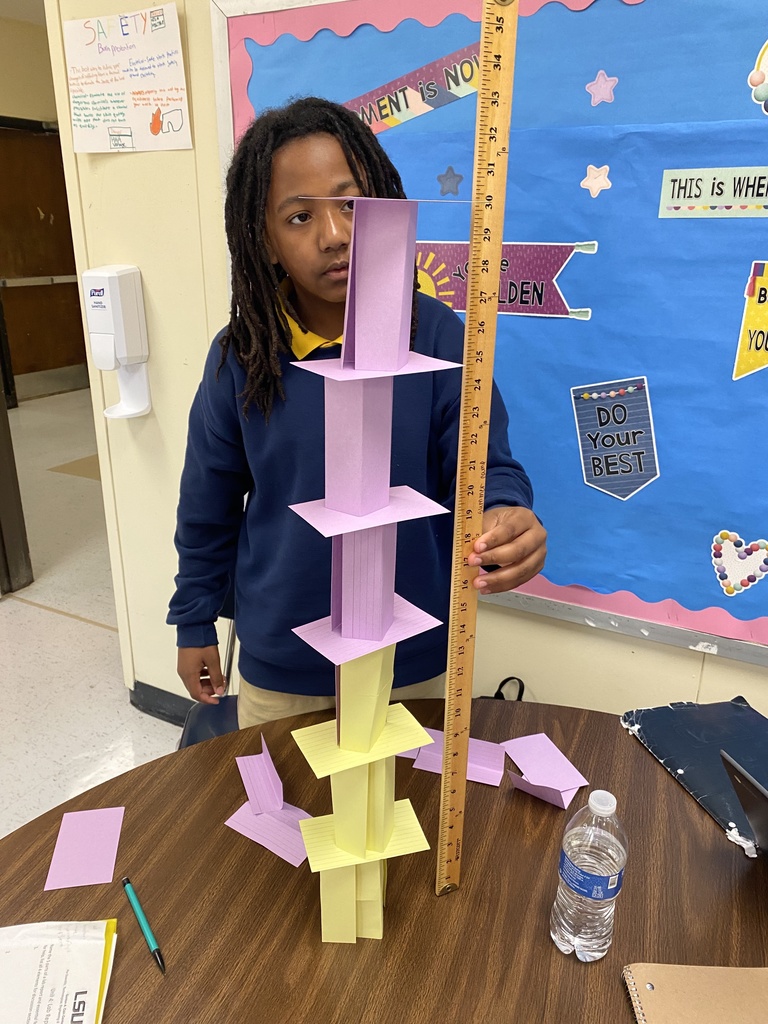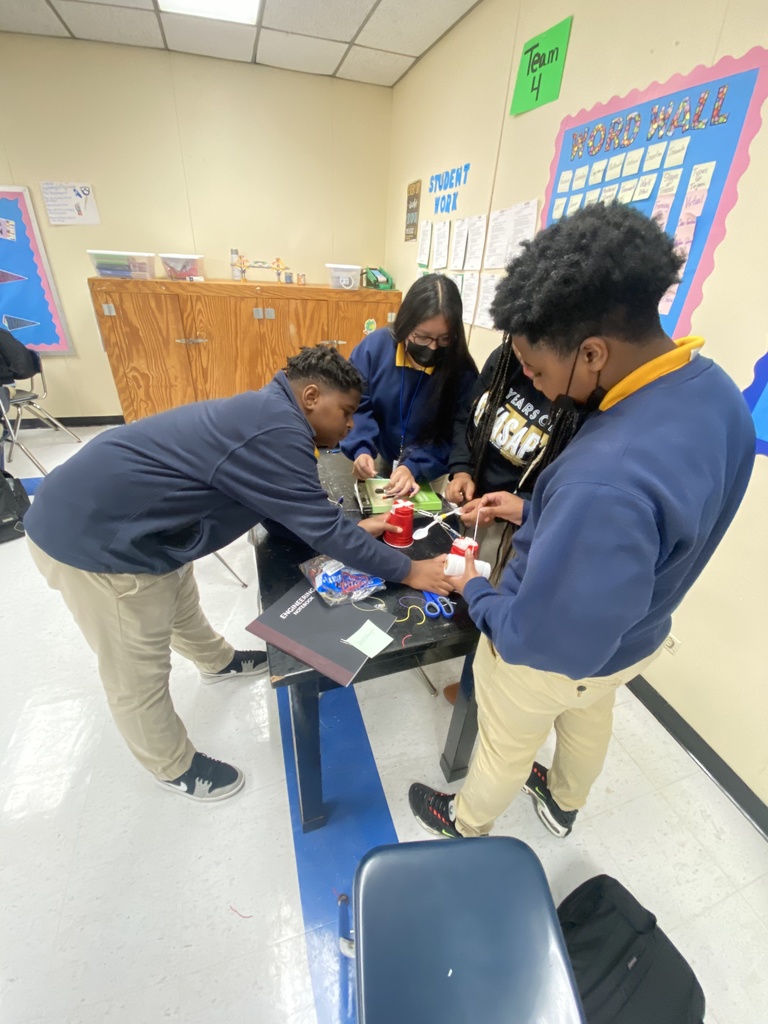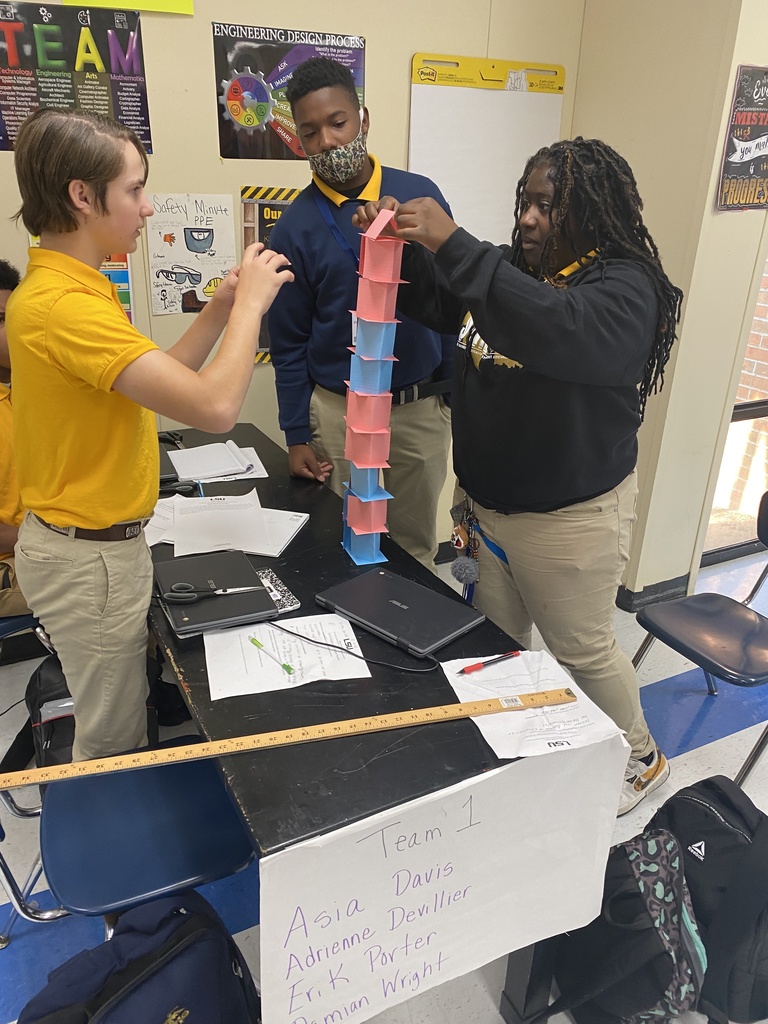 Each morning students at Slaughter Elementary School recite the Pledge of Allegiance and the school motto to be "The Best at SES." Third grade students Brantley Rogillio and Cairi White did a great job being SES leaders!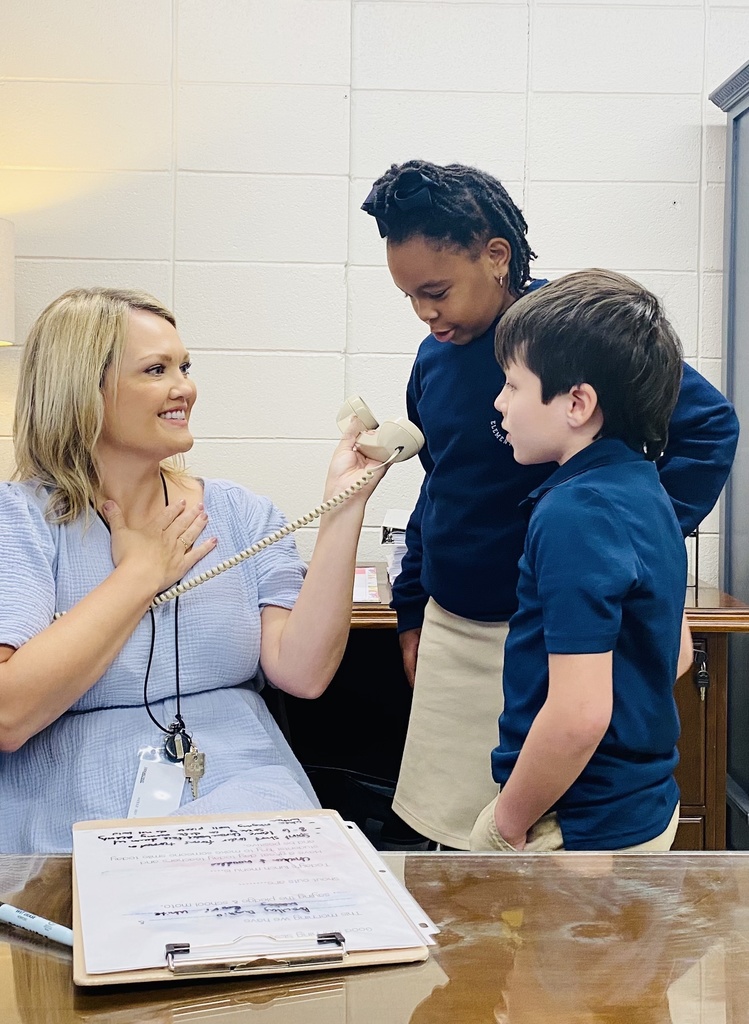 Thank you to the Jackson Volunteer Fire Department for visiting Jackson Elementary School to teach students about fire prevention and fire safety!
In East Feliciana Public Schools, we celebrate and honor the Hispanic heritage of our nation, our state, and our community. Visit hispanicheritagemonth.gov for more learning resources! En East Feliciana Public Schools, celebramos y honramos la herencia hispana de nuestra nación, nuestro estado y nuestra comunidad. ¡Visite hispanicheritagemonth.gov para obtener más recursos de aprendizaje!
It's National School Lunch Week (NSLW)! The National School Lunch Program serves nearly 30 million children every school day. NSLW was created in 1962 to promote the importance of a healthy school lunch in a child's life and the impact it has in and out of the classroom. #NSLW22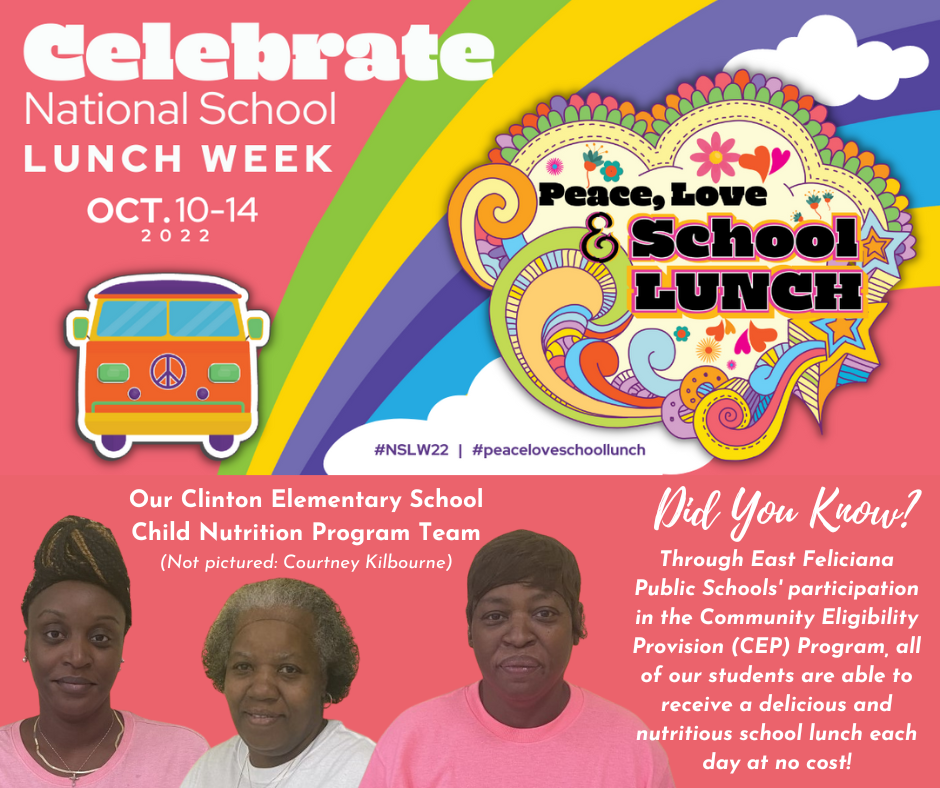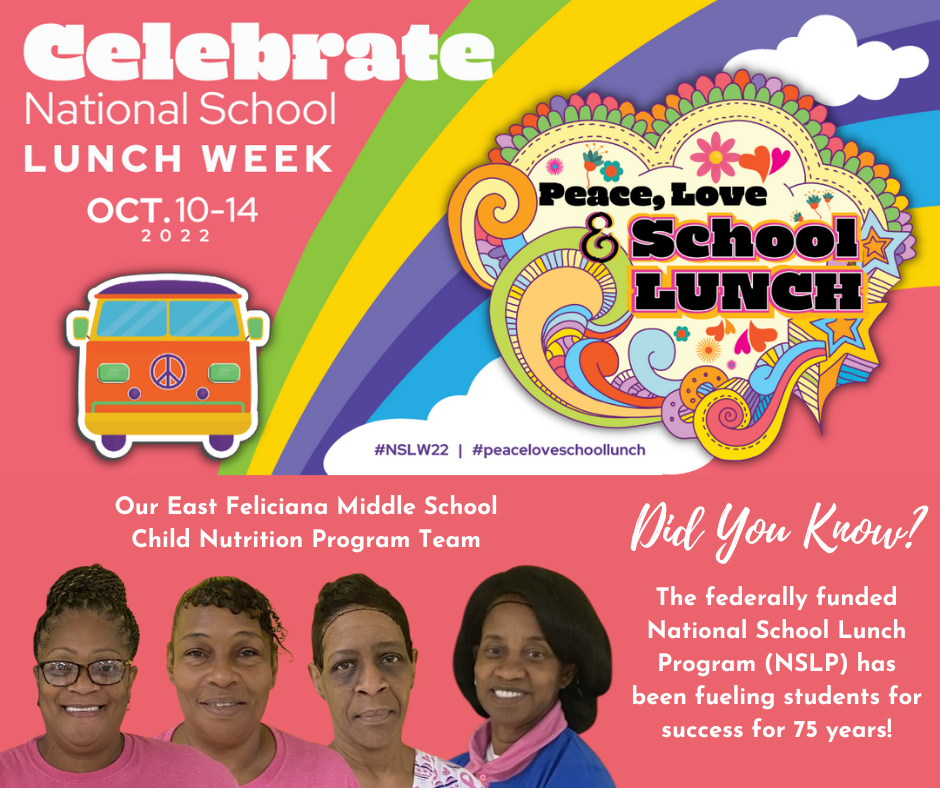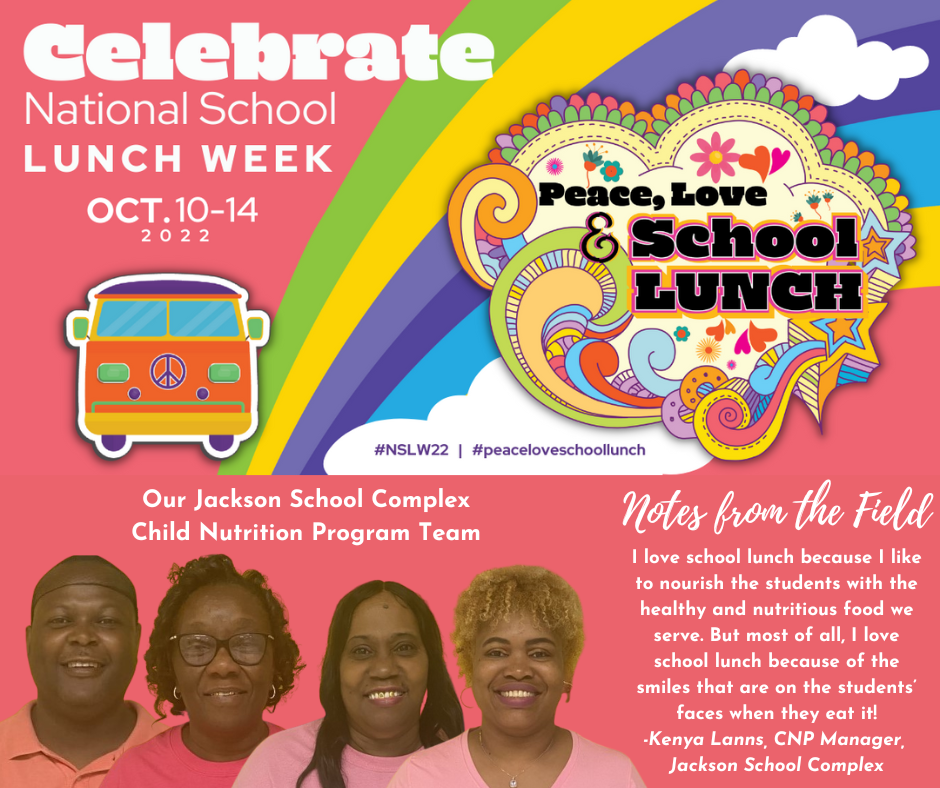 Earlier this month, we had the opportunity to celebrate our custodial & maintenance staff in observance of Custodian Appreciation Day. We are grateful to this team for all they do to ensure our students have safe, clean, and welcoming learning environments!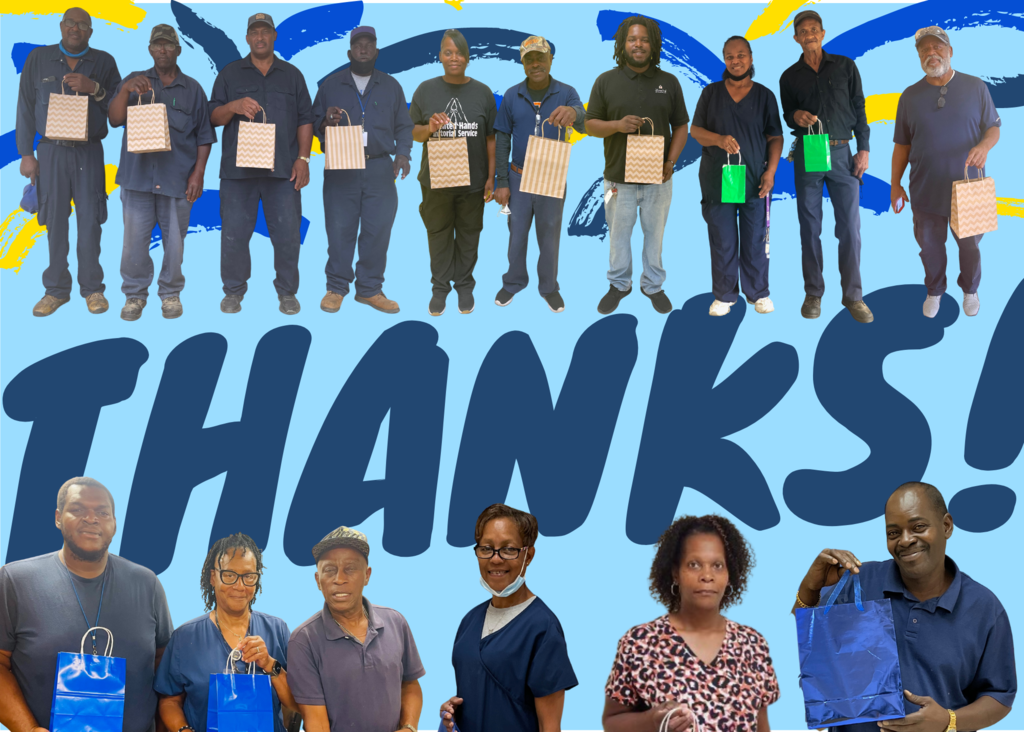 Fourth grade students in East Feliciana Public Schools have been designing and constructing wind turbines as part of their Amplify Science curriculum. Take a look at Clinton Elementary School in action!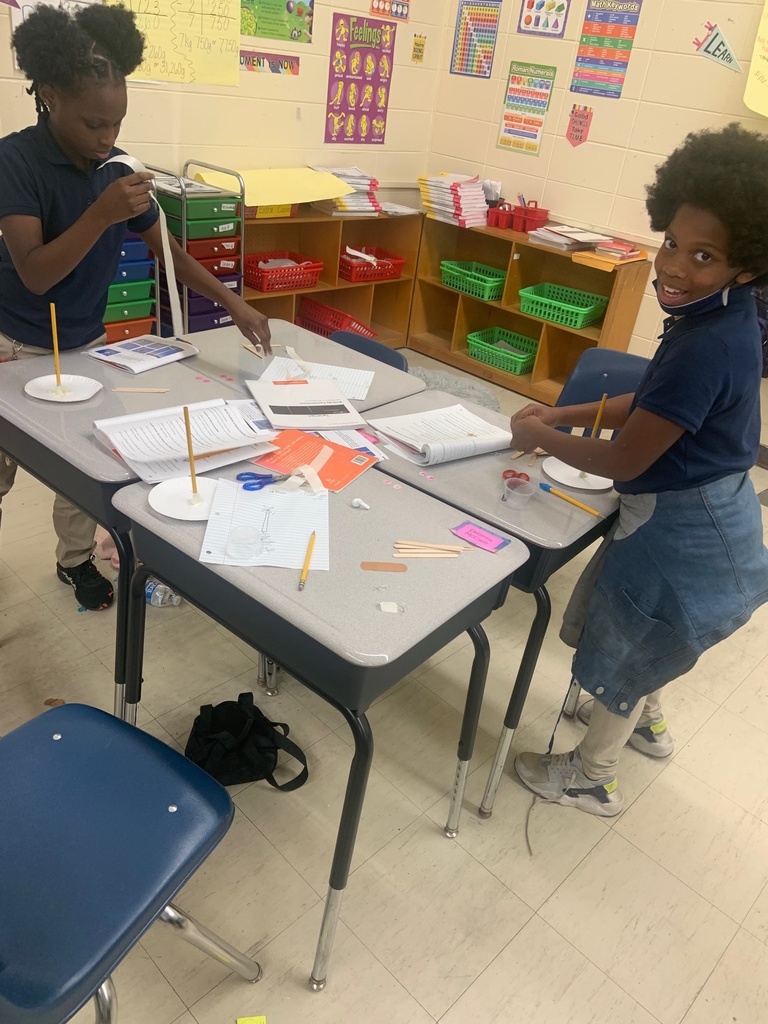 The instructional team at East Feliciana Enrichment Academy uses various resources to support targeted and individualized student learning, including Amplify sims, Kahoot!, ReadWorks, Khan Academy, and Edgenuity.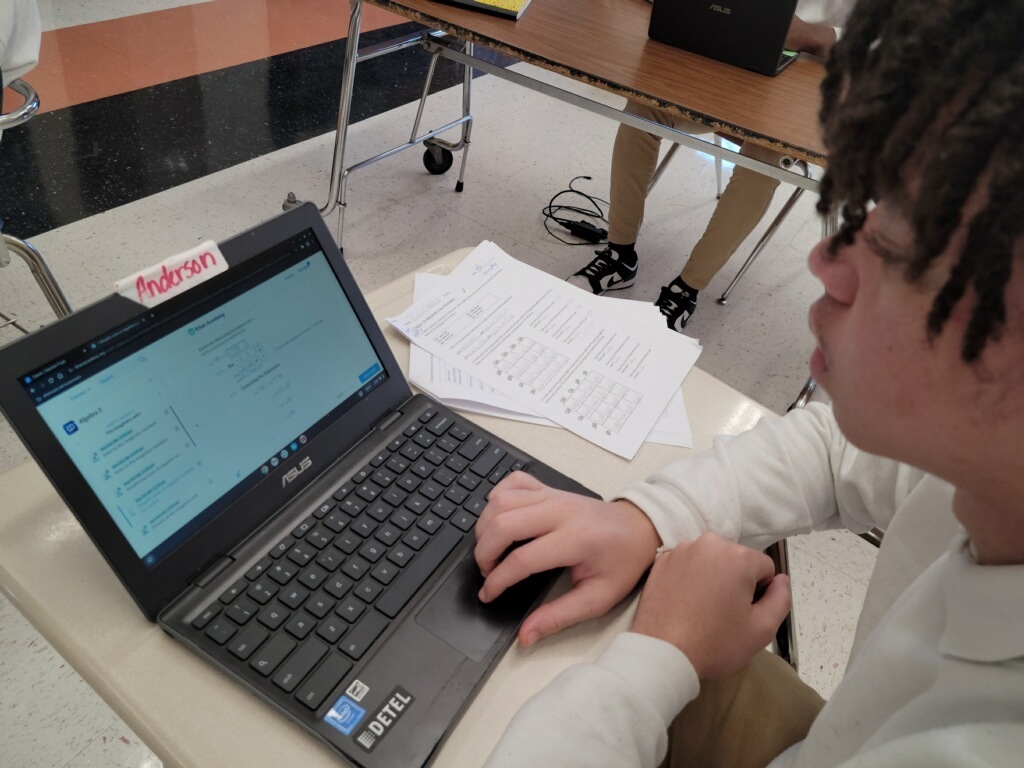 Students at Jackson Elementary School are learning Garden Yoga from our East Feliciana 4-H agent Ms. Kayla Banta as part of their Cloverbuds 4-H meeting. JES 2nd and 3rd graders are excited to participate in the Cloverbuds program this year!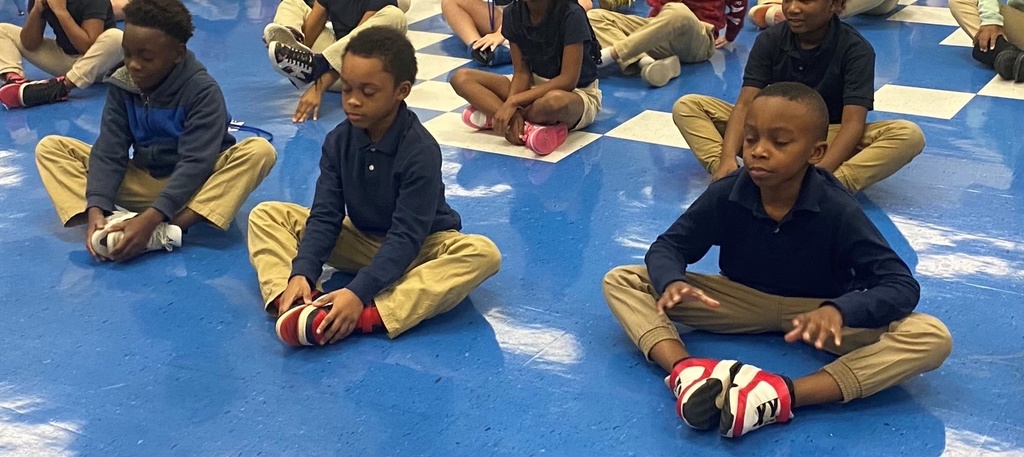 Congratulations to our East Feliciana Public Schools October Students of the Month!
Congratulations to Mrs. Nicole Sims from Slaughter Elementary School, our East Feliciana Public Schools October Employee of the Month!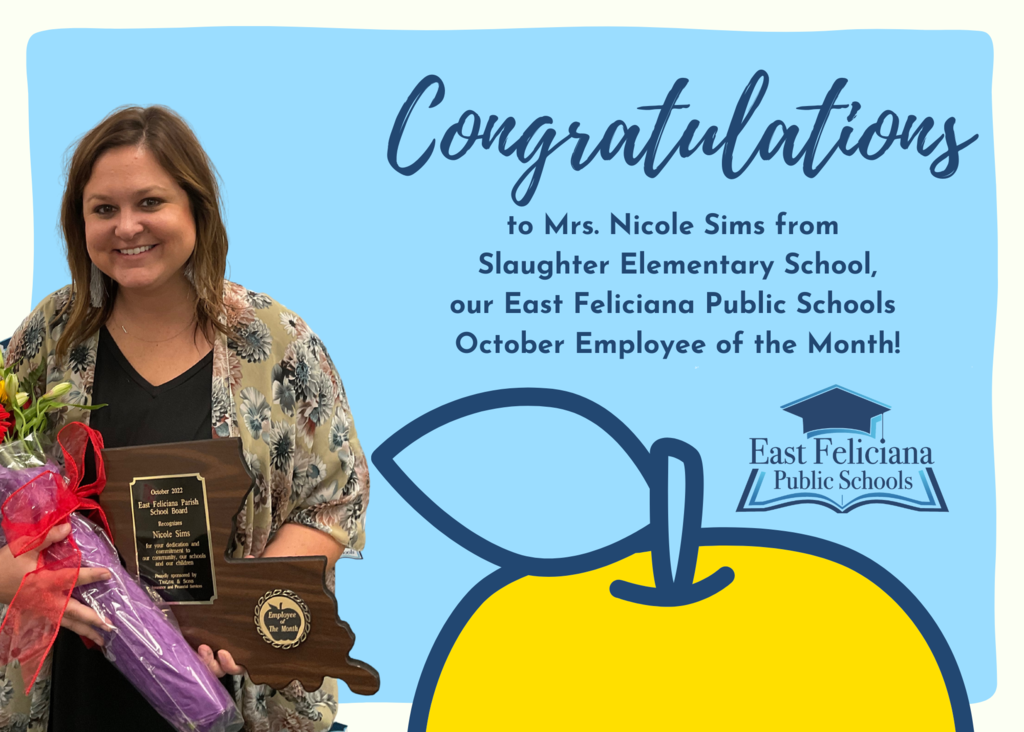 LEADERSHIP IN ACTION AT EFMS: On Friday, September 23, East Feliciana Middle School held a watch party for Homecoming Court nominees so they could watch the results of voting live. East Feliciana Middle School is committed to developing leadership opportunities for students.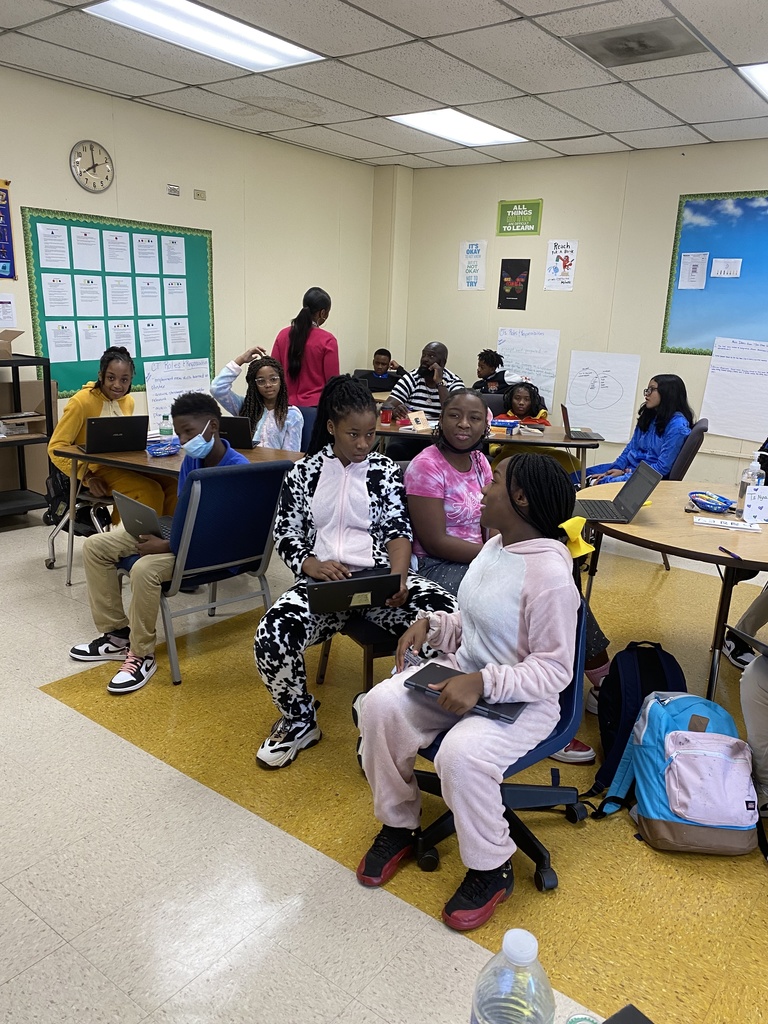 As part of Constitution Week, students at Clinton Elementary School learned more about the responsibilities of citizens by casting Homecoming election ballots.