Slaughter Elementary School sixth graders collaborated with peers to reflect on their progress in reading comprehension, fluency, and vocabulary using the supplemental curriculum resource Reading Plus. Students shared at least one improvement made since using Reading Plus. Sharing included "I read over 100,000 words!" "My fluency rate improved!" and "I have learned new vocabulary!"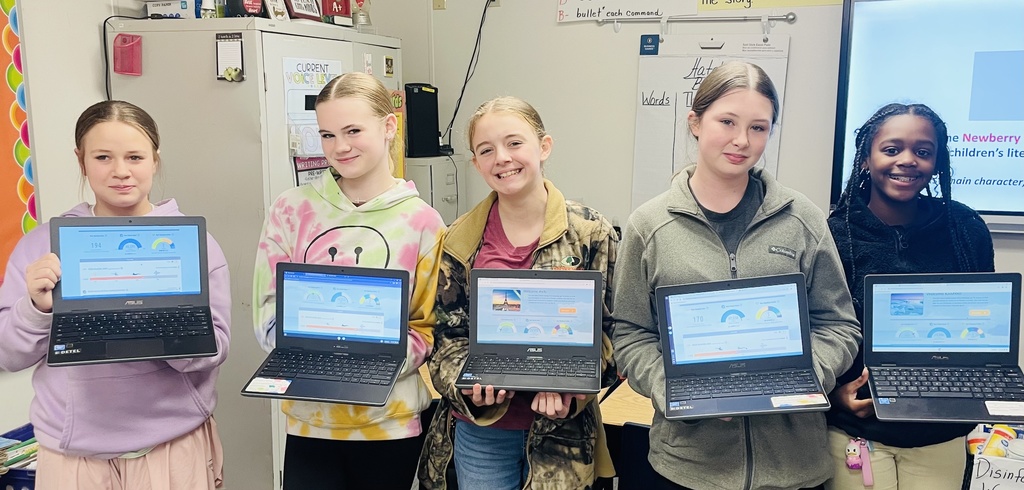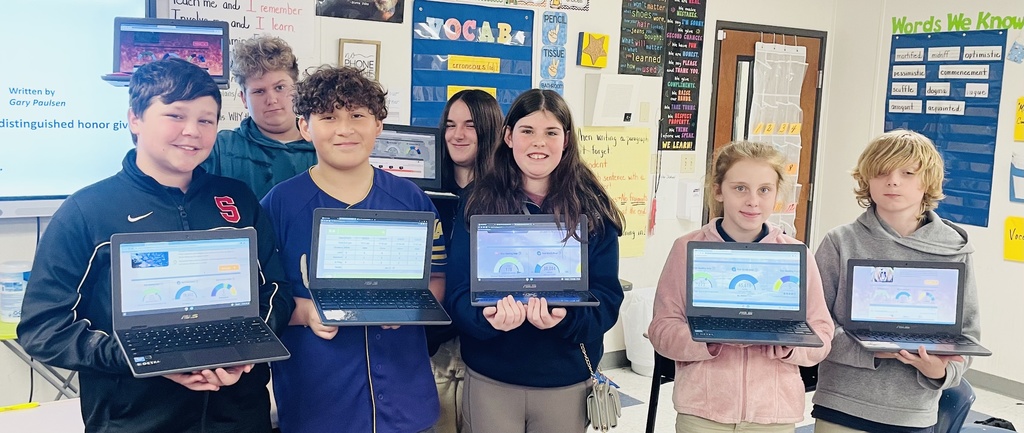 In East Feliciana Public Schools, we believe well-prepared teachers using high-quality curriculum drive student learning forward. Take a peek at some of the teaching and learning that recently happened in our schools, including making a model of a lung at EF STEAM, solving equations at the EF Enrichment Academy, engaging in critical thinking about a text at EFHS, and modeling the number 8 at JES!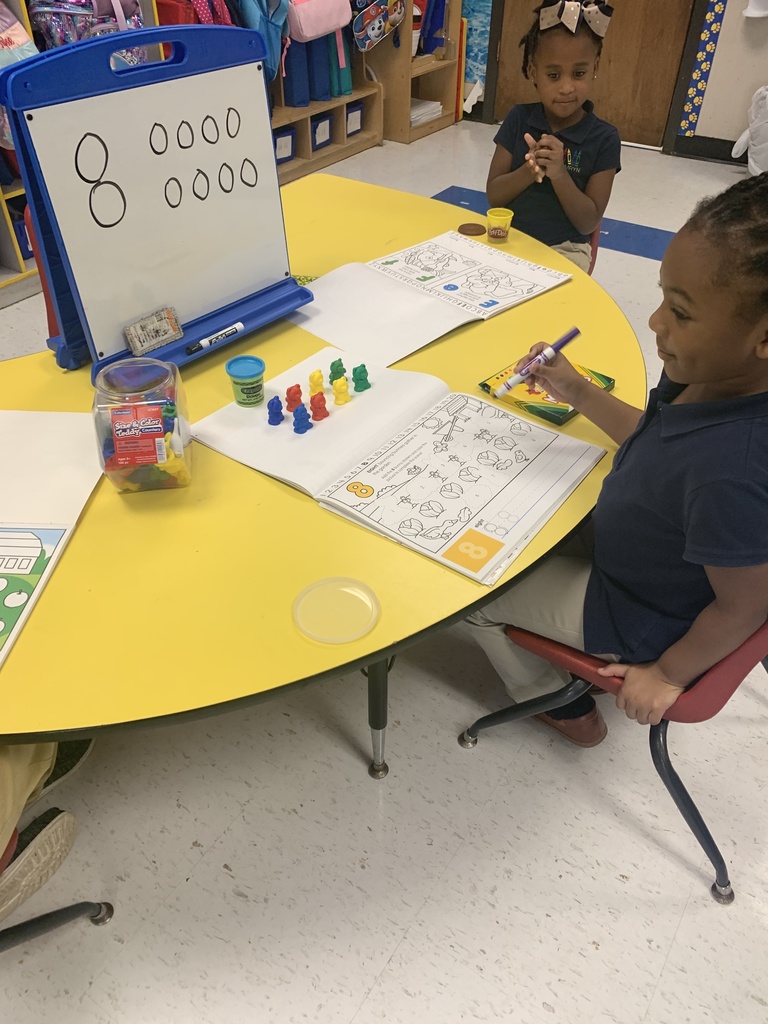 100 DAYS SMARTER IN EAST FELICIANA PUBLIC SCHOOLS: Students at Clinton Elementary School & Jackson Elementary School celebrated the 100th Day of School last week by making collections of 100 items and imagining how excited they will still be to learn when they are 100 years old.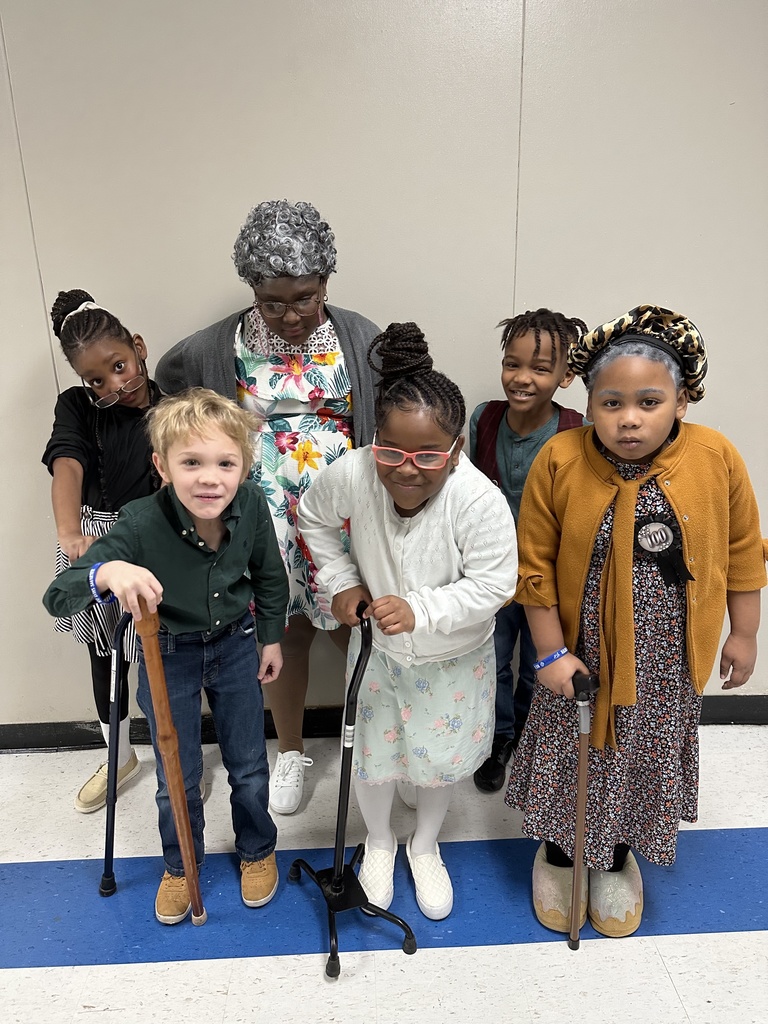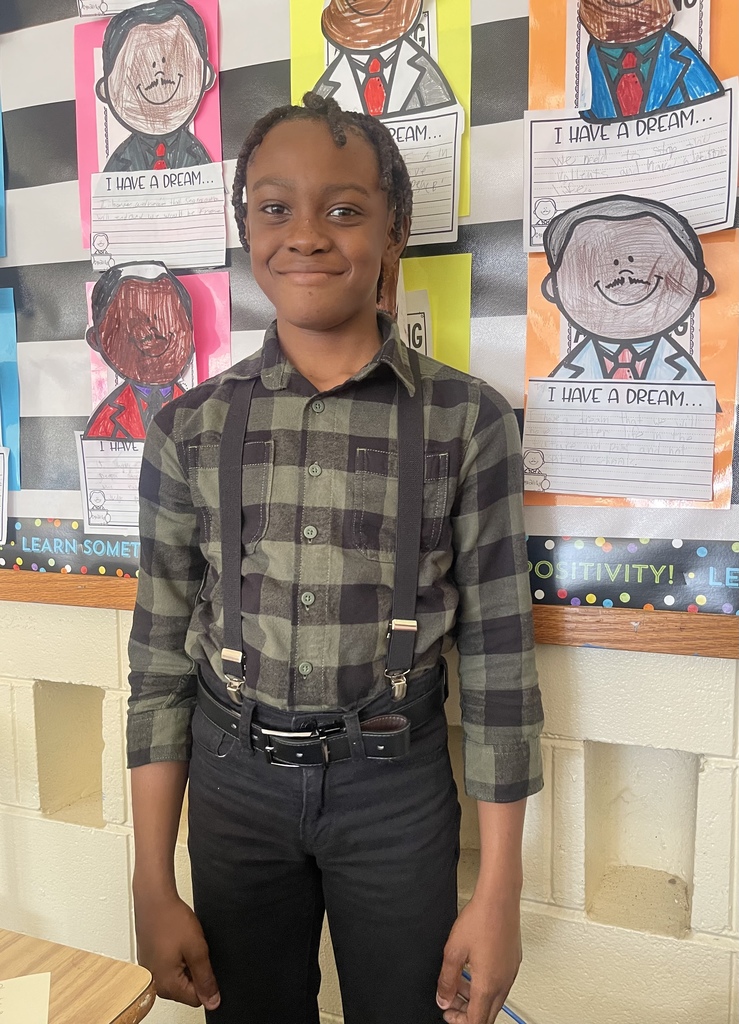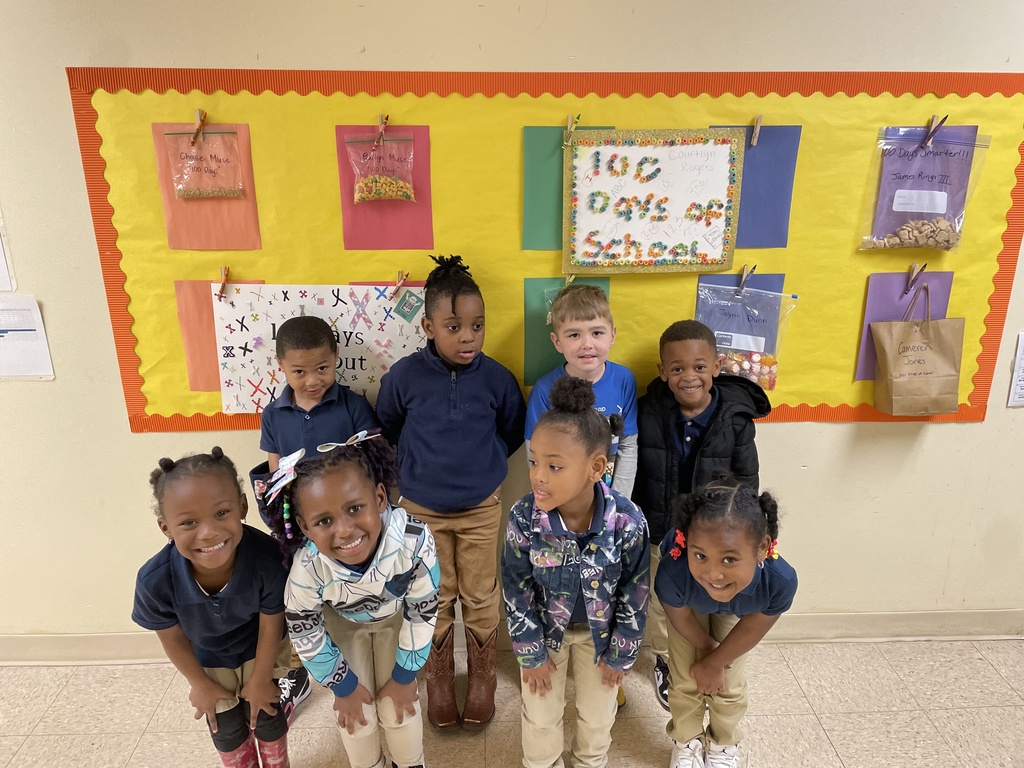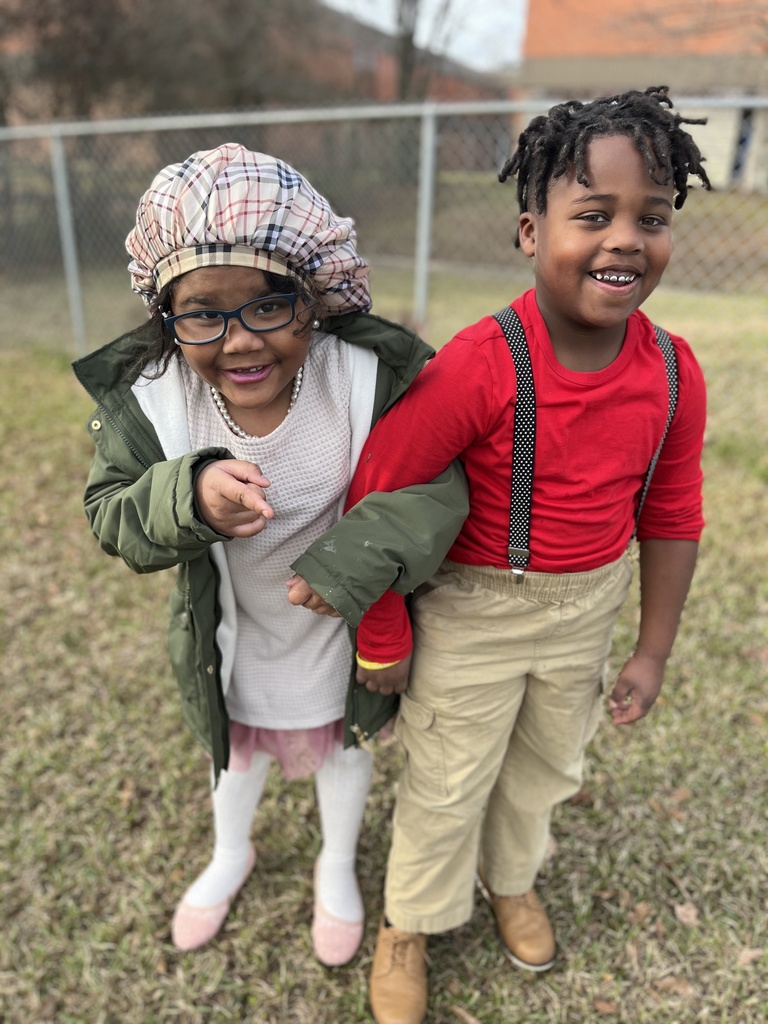 January is School Board Recognition Month! East Feliciana Public Schools would like to take a moment to recognize the East Feliciana Parish School Board for the work they do.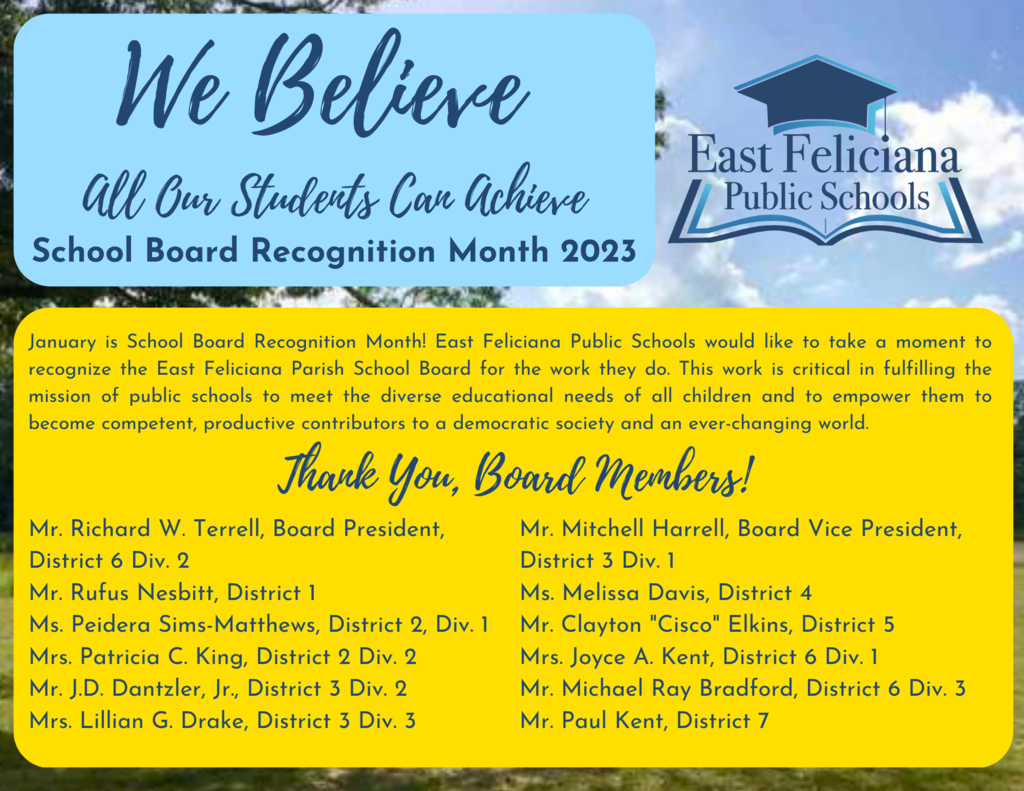 5th grade students at Slaughter Elementary School recently built systems to separate salt water from fresh water as part of their Amplify science curriculum.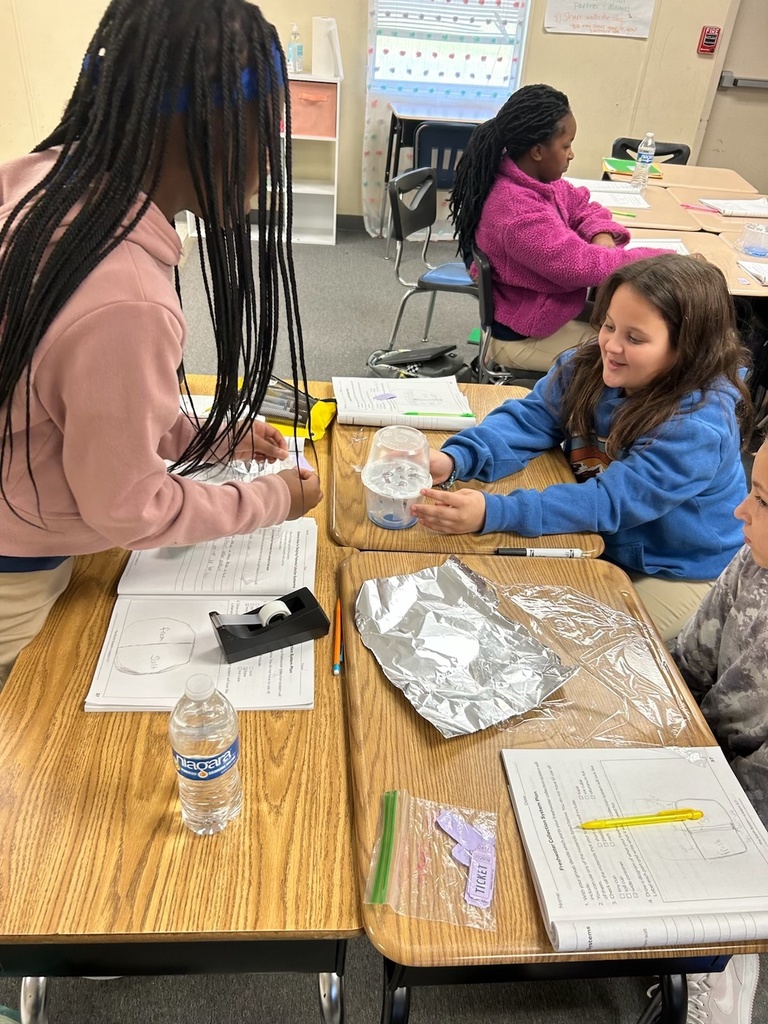 Watch us ZEARN: Kindergarten students collaborate on Zearn digital math lessons at Clinton Elementary School.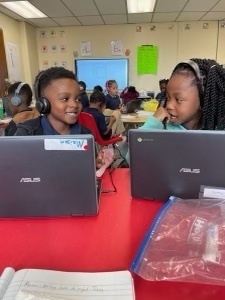 On the Grow at EF STEAM: Students at the East Feliciana STEAM Academy recently began germinating the first round of butter lettuce seeds to place in their aquaponics system. They also placed their first round of chicken eggs in the incubator.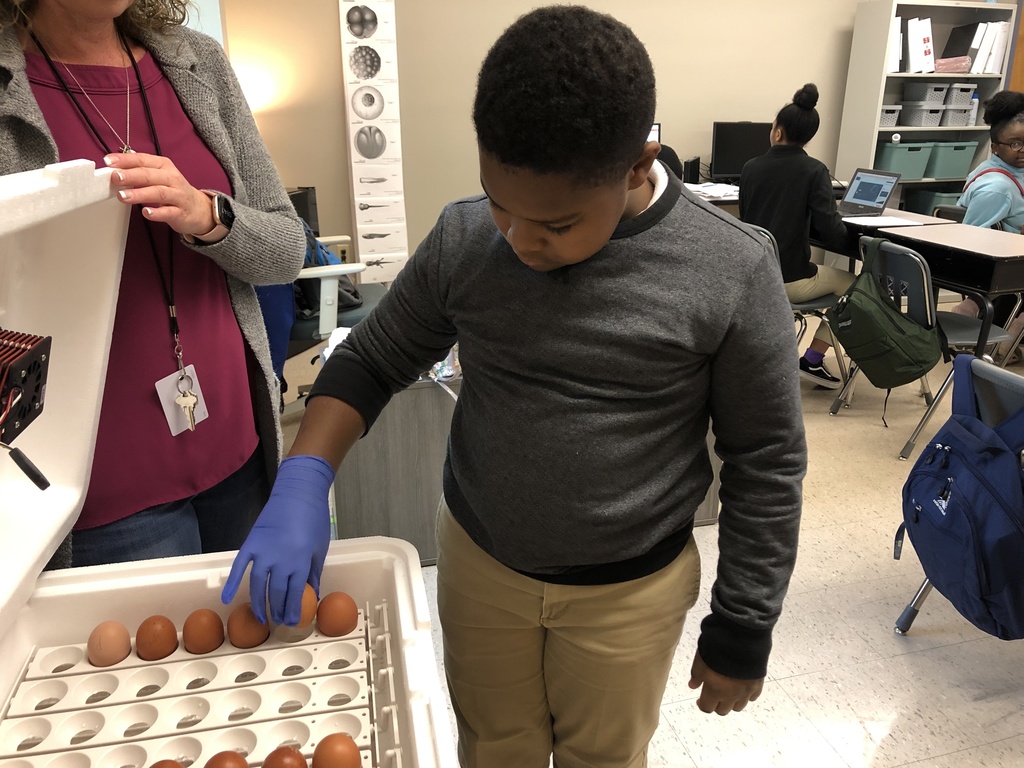 READERS ARE LEADERS: Jackson Elementary School fifth graders spend some time reading to JES kindergarten students.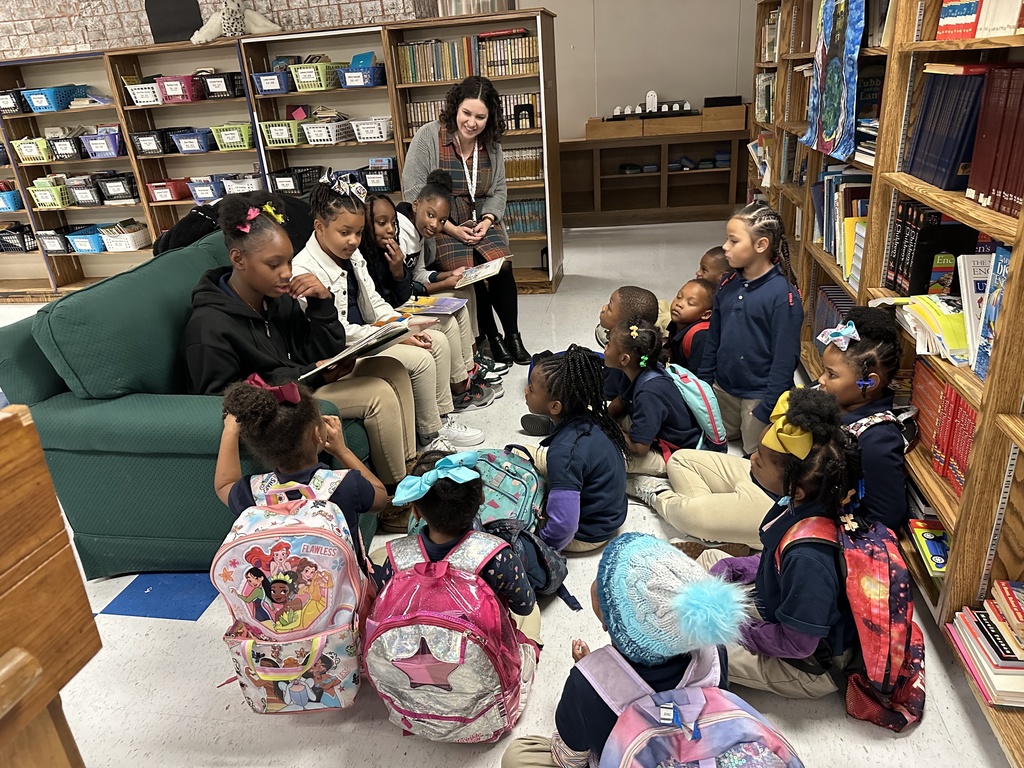 ZEARNING IT AT EFMS: 8th grader Kourtnai and 7th grader Matthew earned recognition as East Feliciana Middle School's Zearn Masters for successfully completing the most digital math lessons for the week as part of the Zearn Math curriculum. In the Zearn model, students spend a portion of their math period working in a smaller group with their teacher and a portion of their math period independently completing digital lessons.
THE PROBABILITY OF ENGAGING LEARNING AT EFHS IS HIGH: Students in Ms. Hopkins' biology class at East Feliciana High School discovered how to determine probability of trait outcomes in offspring using Punnett squares.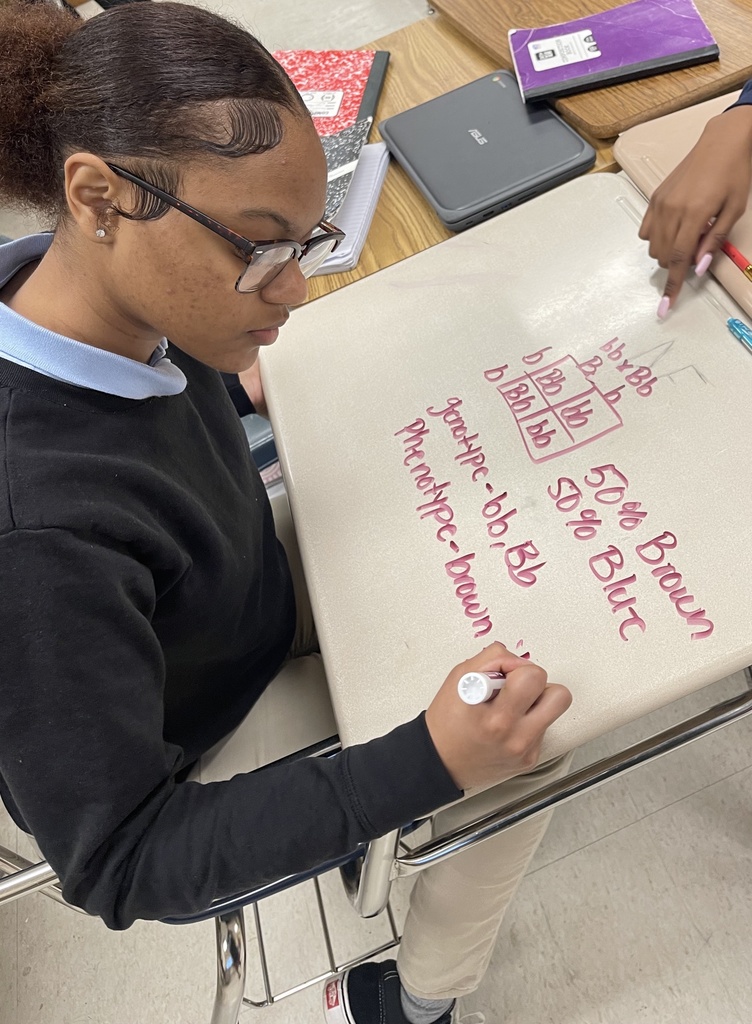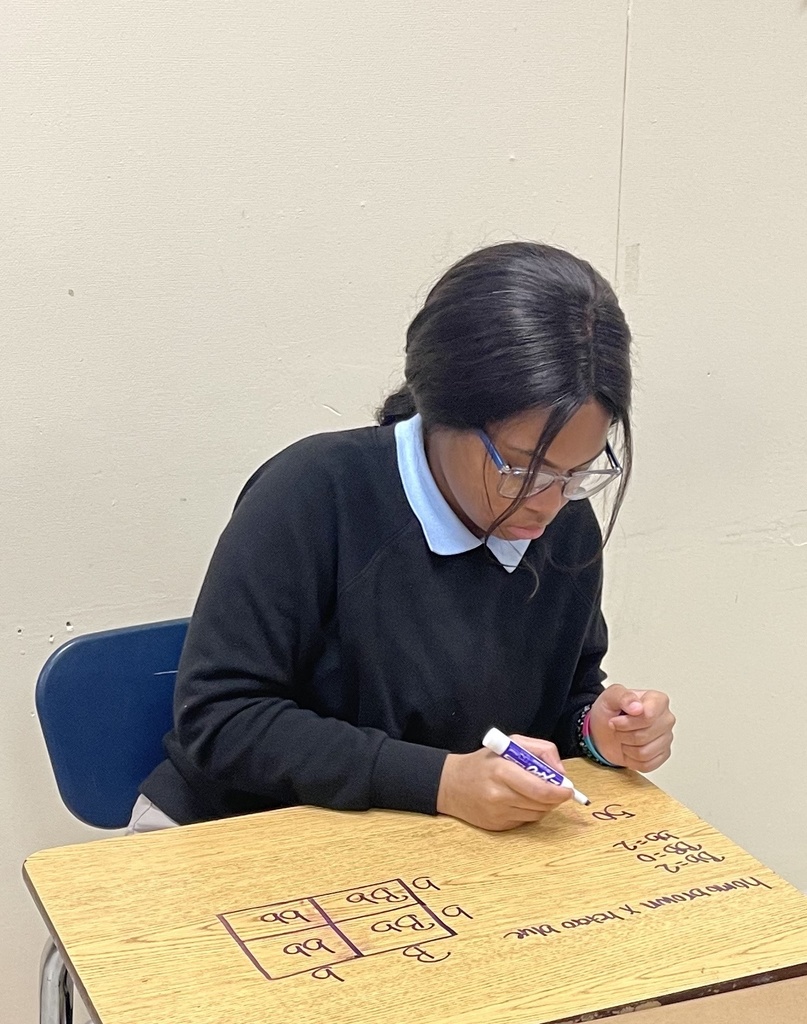 EXPLORING THE ARTS AT JES: 1st grade students in Ms. Thaxter's EF Accelerate 21st CCLC afterschool enrichment class at Jackson Elementary School have recently been exploring the medium of painting.
GROOVY BEHAVIOR AT SES: To celebrate their outstanding behavior and citizenship, students in Mrs. Stark's second grade class at Slaughter Elementary School had a special tie dye shirt day!
Members elected to the East Feliciana Parish School Board took their oath of office from Clerk of Court David Dart on December 20 at our central office in Clinton. They officially took office on January 1. Pictured with Superintendent Keisha L. Netterville and Clerk Dart are board members Rufus Nesbitt, Melissa Davis, Patricia C. King, Paul Kent, Lillian G. Drake, Peidera Sims-Matthews, Michael Ray Bradford, and Clayton "Cisco" Elkins. Members of the board will continue to drive and support the work of #HomegrownPride, our five-year strategic plan. Through the work of this plan, all our schools showed growth in their School Performance Score and East Feliciana Public Schools was the top district statewide for growth in students scoring mastery and above on state assessments during the 2021-2022 school year. East Feliciana Public Schools was also the top district in the Capital Region for growth in District Performance Score and one of just 20 districts statewide earning an A for student growth.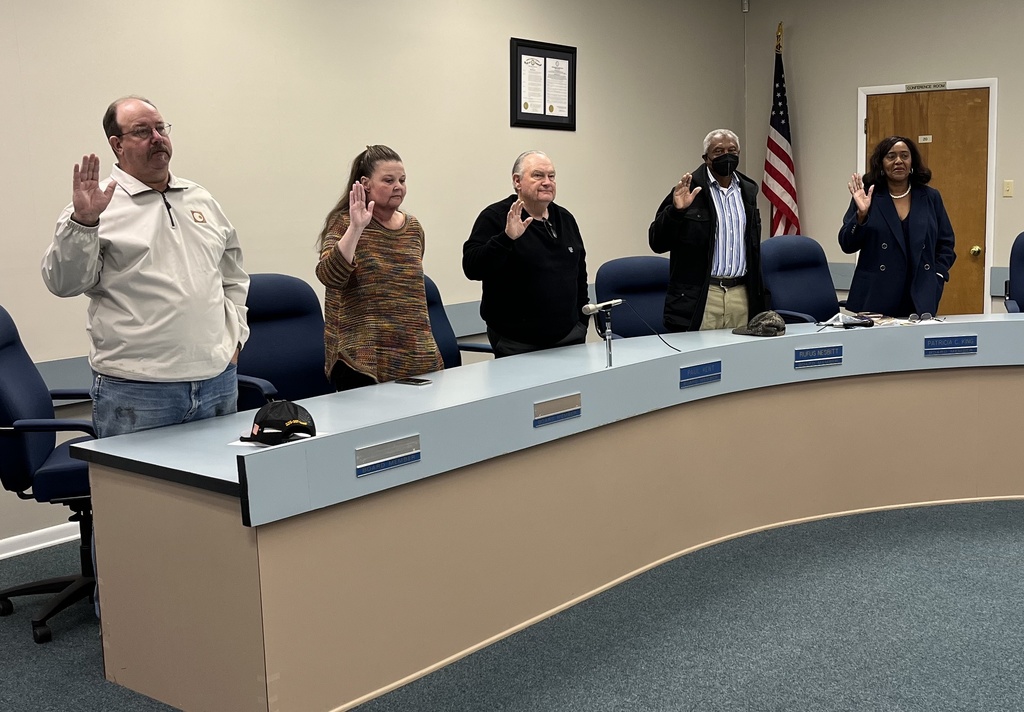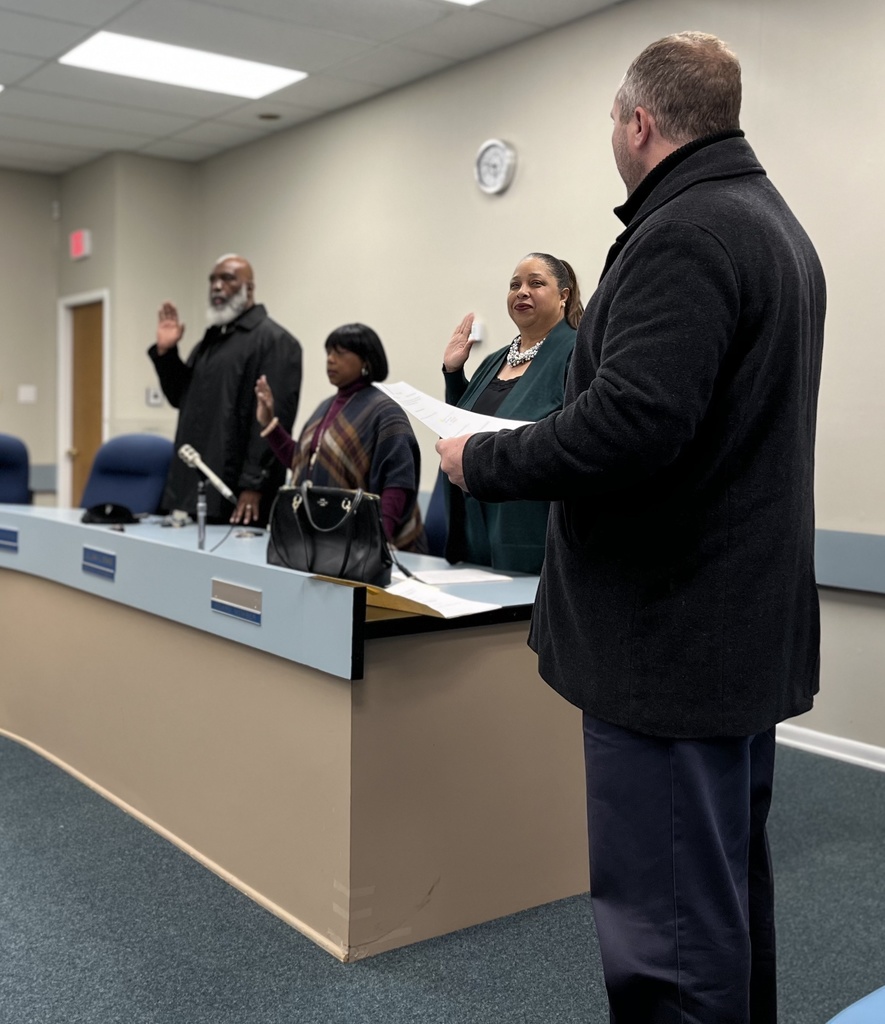 On December 9, EFMS hosted an induction ceremony for new members of their local chapter of the National Beta Club. The mission of the organization is to promote the ideals of academic achievement, character, service, and leadership among elementary and secondary school students.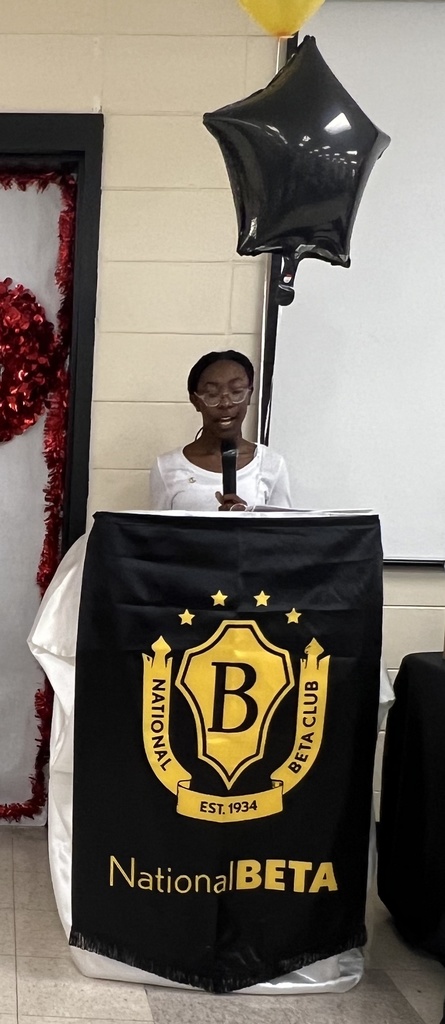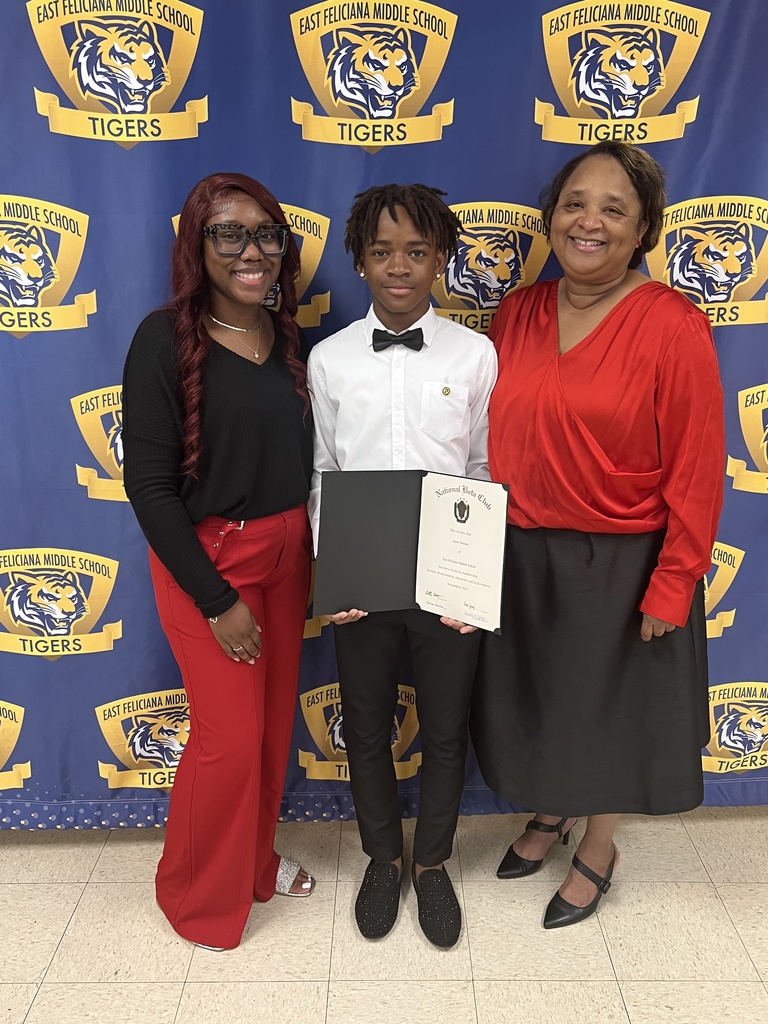 Congratulations to our January Students of the Month!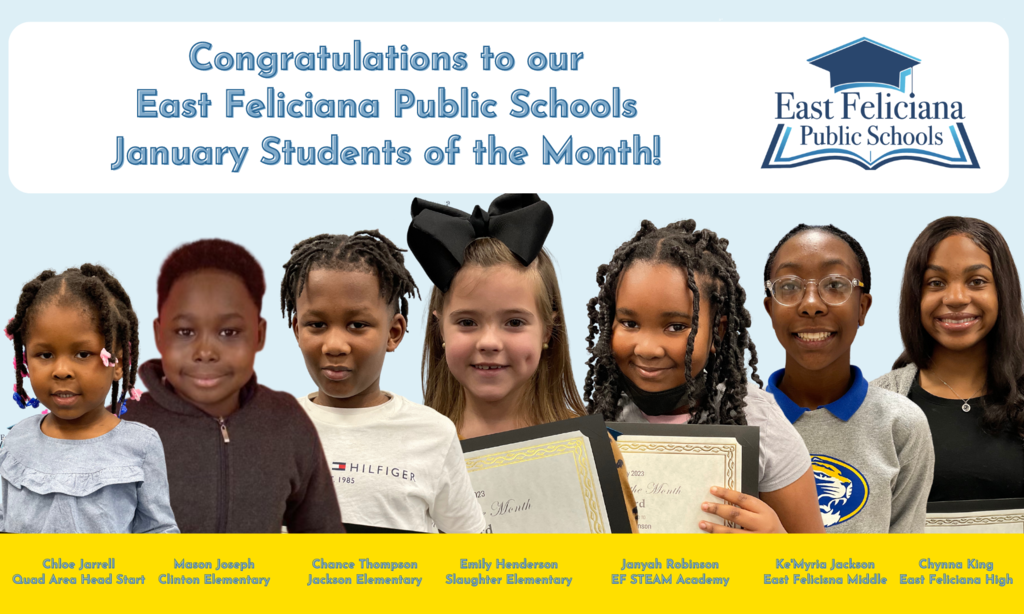 Congratulations to Mr. Sam Butler from East Feliciana STEAM Academy, our East Feliciana Public Schools January Employee of the Month!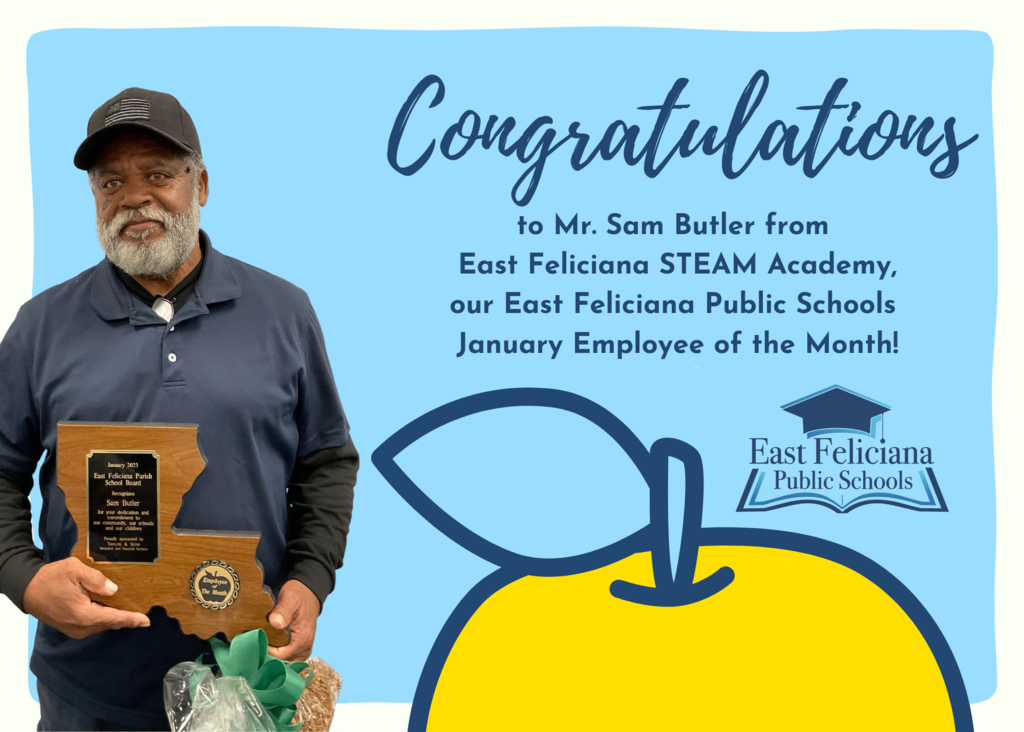 As part of the district's strategic plan, East Feliciana Public Schools prioritize providing advanced and individualized opportunities for students. As a result, graduation rates at East Feliciana High School exceed the state average. In order to ensure that students graduate ready for college, career, or service, East Feliciana High School partners with a variety of postsecondary institutions including Southern University, Louisiana State University, Baton Rouge Community College, and Northshore Technical College to offer courses ranging from a variety of college-level courses to welding, automotive, CNA, and culinary arts. East Feliciana Public Schools committed to expanding the opportunity for students to graduate EFHS with advanced credentials in their pathway of choice.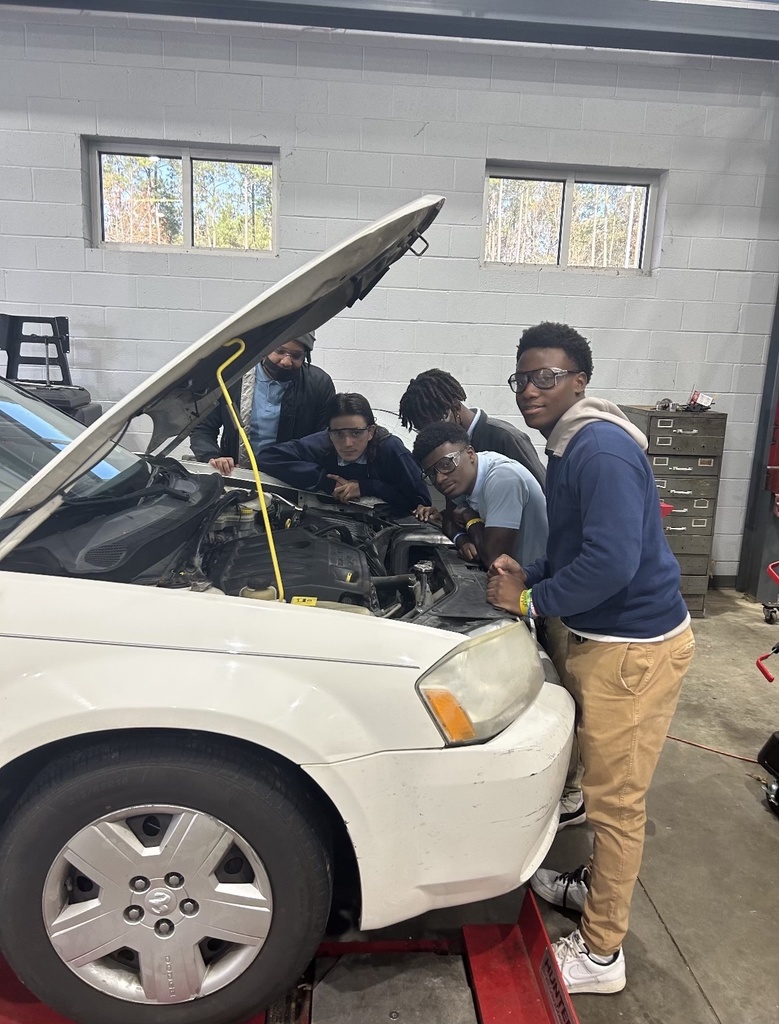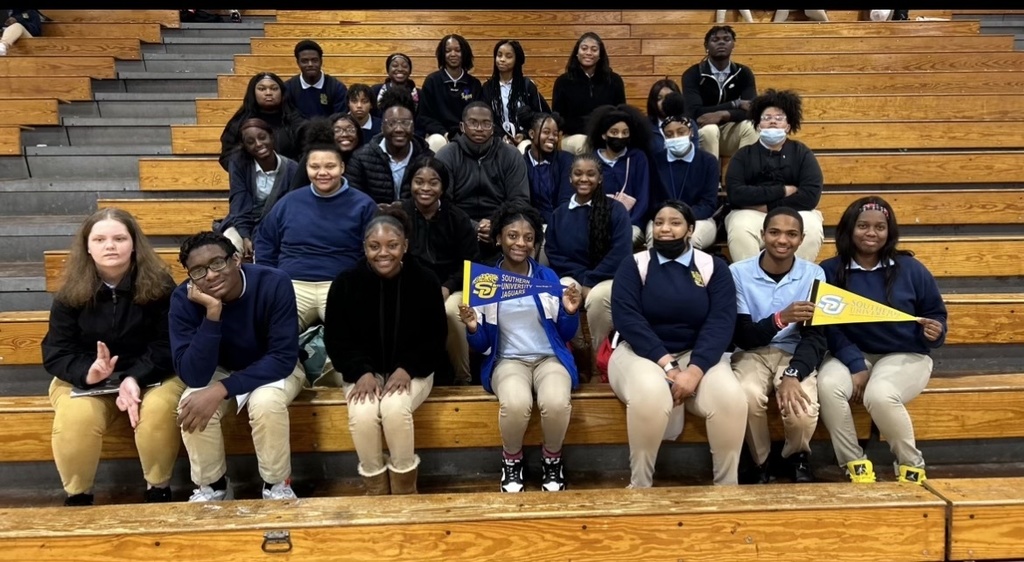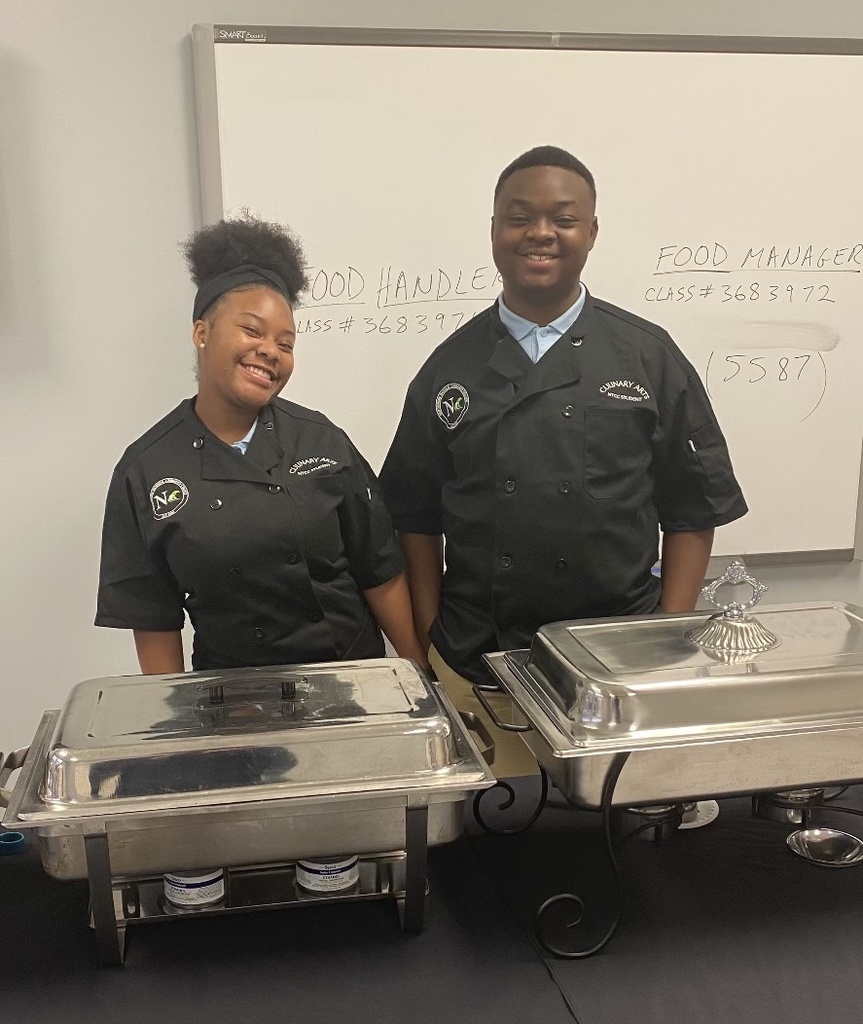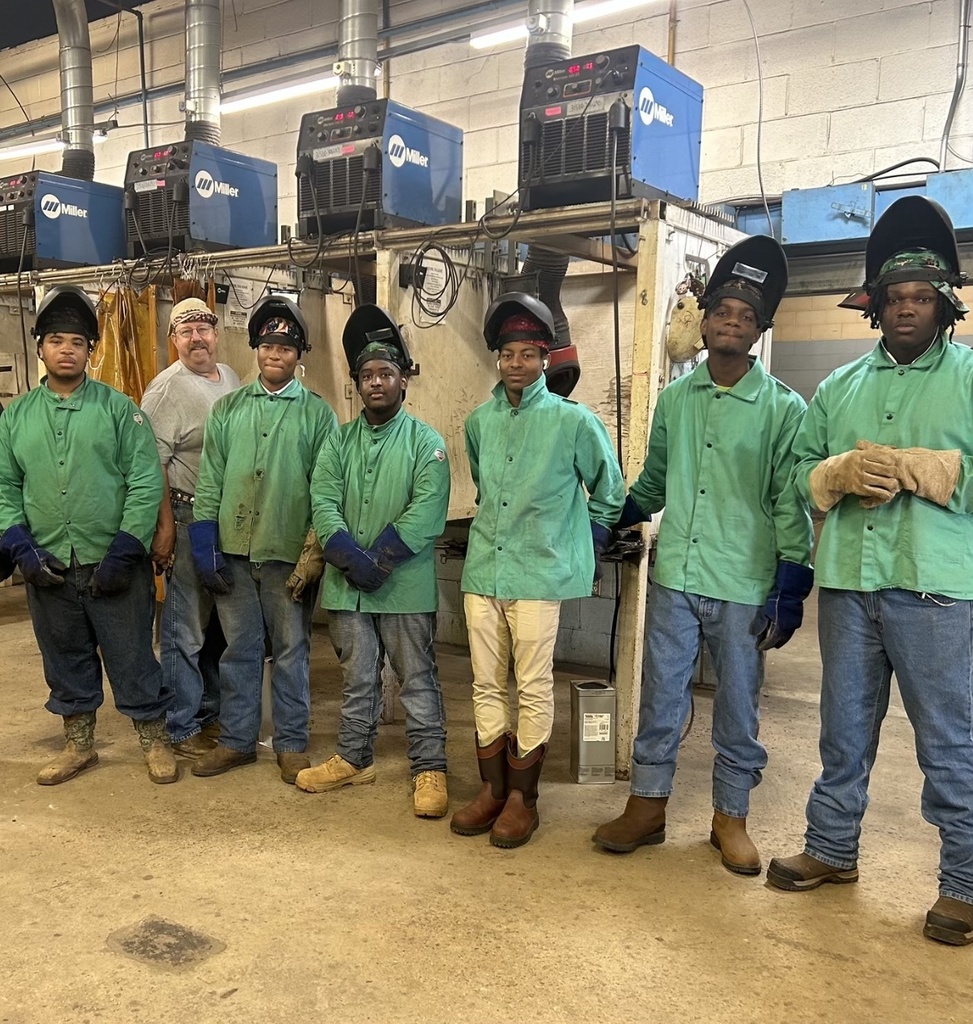 As part of the East Feliciana STEAM Academy's problem-based learning focus, students have started to manage the daily care of the school's aquaponics system. Starting in the second semester, they will be incorporating plant life into their ecosystem.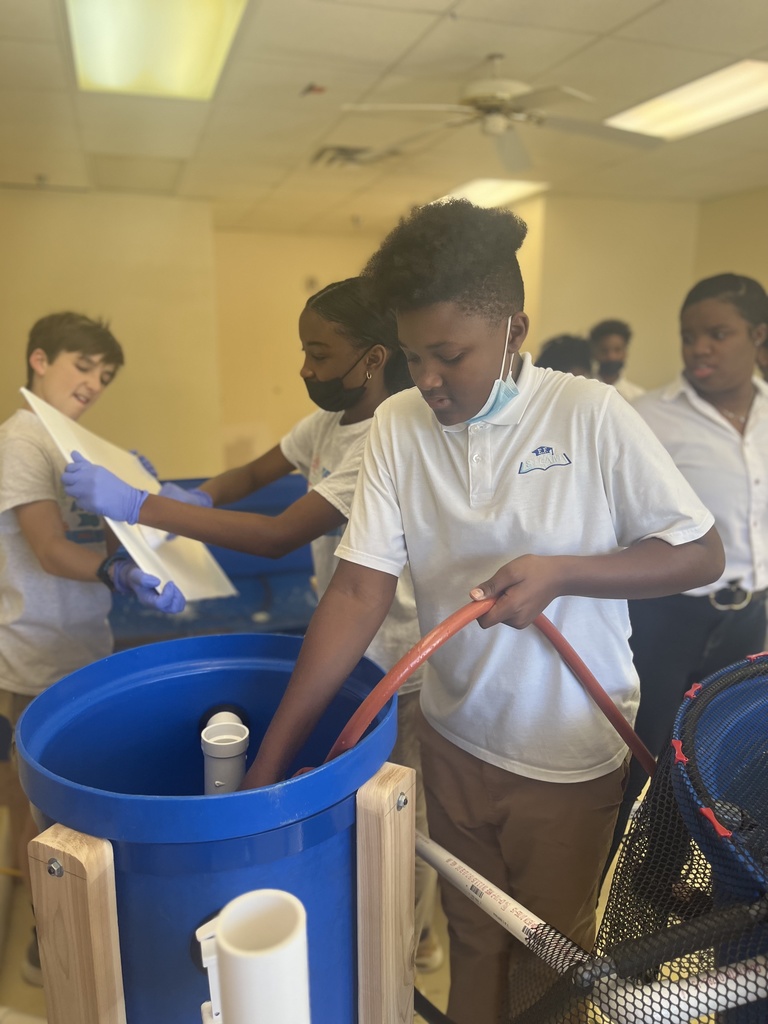 Prior to the holiday, Clinton Elementary students had the opportunity to visit the Old State Capitol in Baton Rouge, where they were able to study historic artifacts, learn about the burning of the building and ghostly legends, and imagine their own future as Louisiana leaders!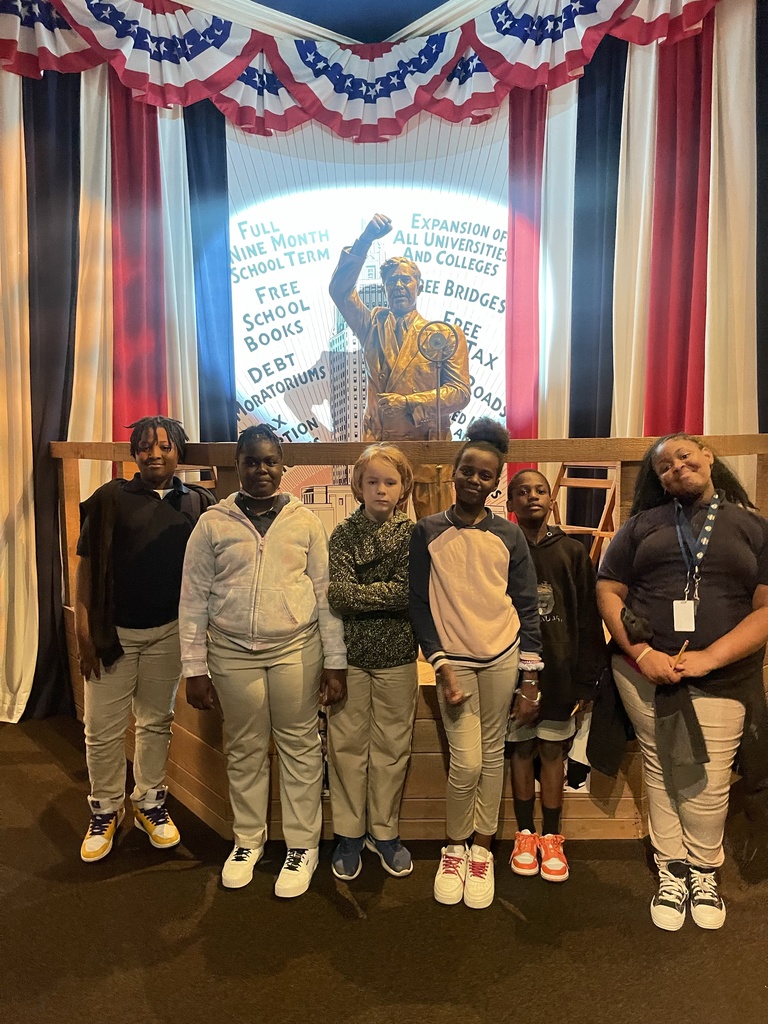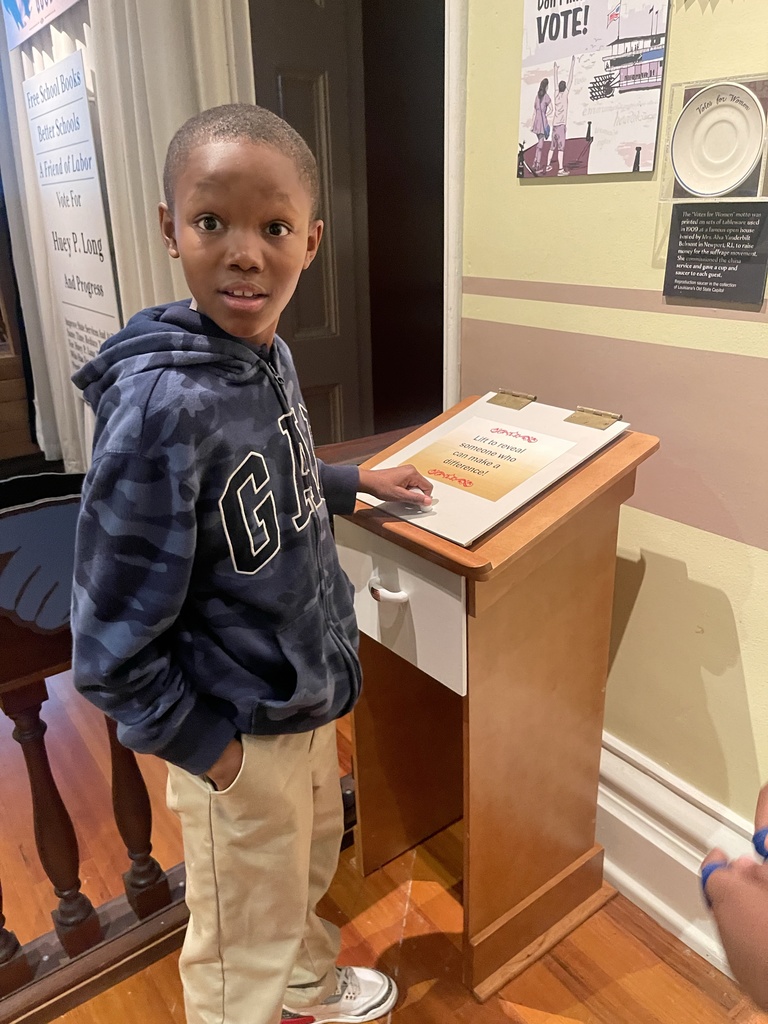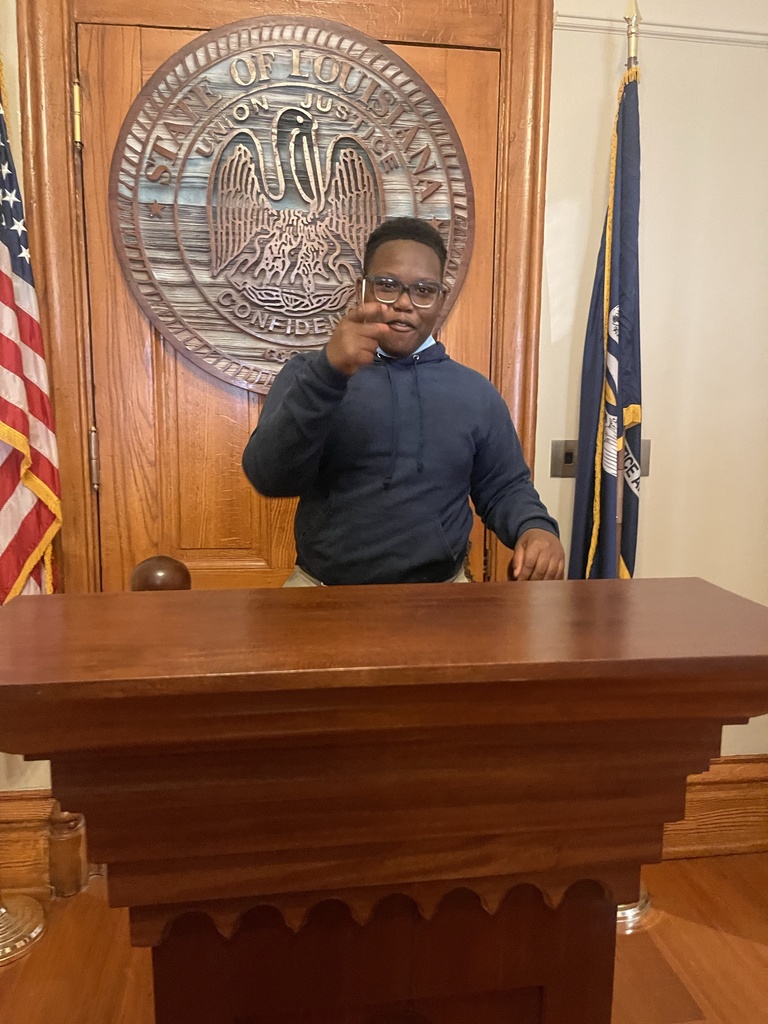 Scholars in Mr. Pullen's world history class at East Feliciana High School engaged in deep thinking as they completed their midterm exam covering topics such as the impact of imperialism on the world. Identifying and meeting student needs through the use of high quality assessment systems is a priority of East Feliciana Public Schools' strategic plan. We look forward to welcoming back students tomorrow (Thursday, January 5) for our second semester!