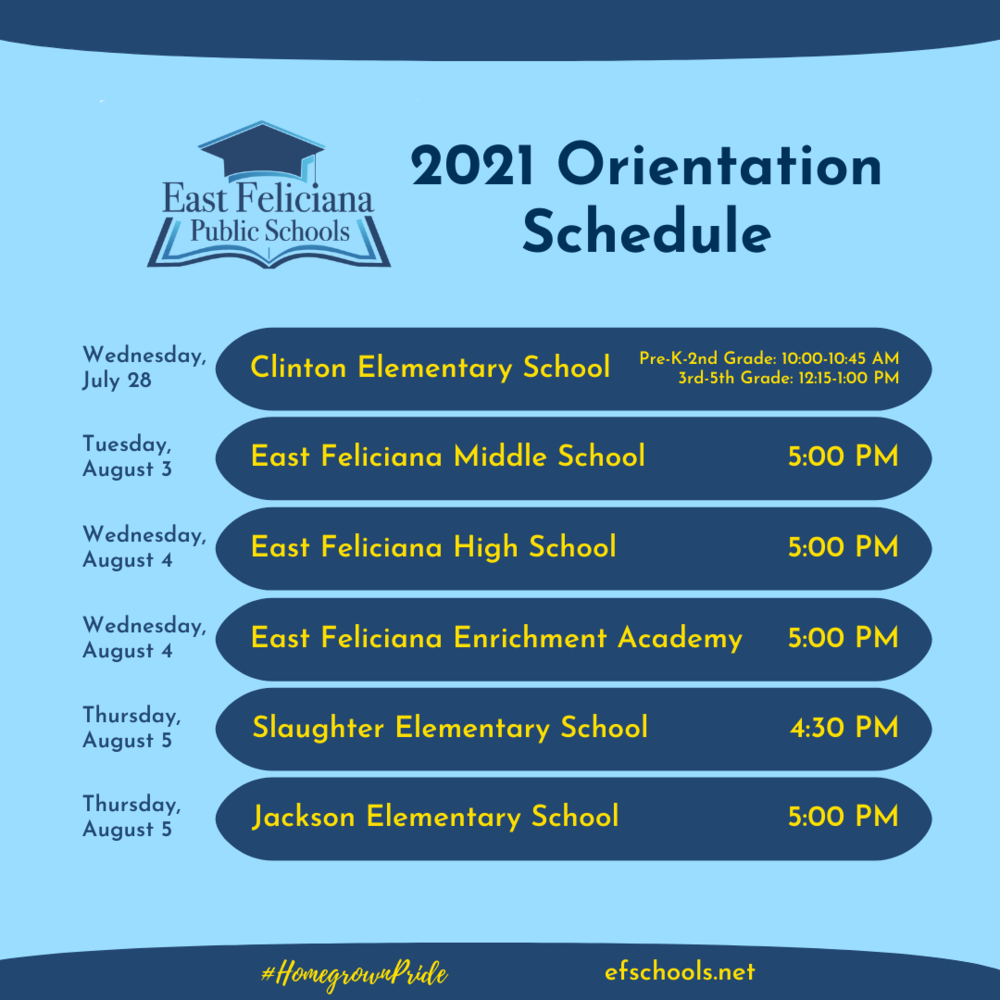 We're looking forward to welcoming you to our school orientations!
The McKinney-Vento Act defines homeless children and youths as individuals who lack a fixed, regular, and adequate nighttime residence as well as children and youths who are sharin...
Thank you for entrusting your child with East Feliciana Public Schools. We are grateful for our partnership with you. This year, we have chosen a theme that we feel represents the ...