Welcome & Mission Statement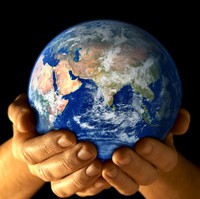 Welcome to the Technology Department

"As we look ahead into the next century, leaders will be those who empower others"
- Bill Gates, Co-Founder and former CEO of Microsoft Corporation.
The East Feliciana Parish Technology Department is dedicated to providing the highest standard of service and support to the students, employees, and parents within our community. We work hard to offer the tools and skills necessary to create environments that will empower our students to compete in an ever evolving technological world. We believe our students are the future and the world is in their hands.